Did Richard Collins' Killer Commit Hate Crime?
For you, the answer is obvious but for the investigators, Richard Collins' death may be something else.
Though Sean Urbanski has been arrested and charged him with assault and first and second-degree murder, the authorities are still not sure if the unprovoked killing of Richard Collins III was a hate crime.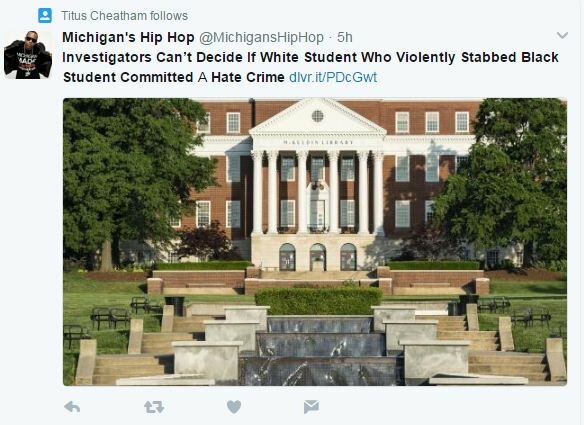 People who were related to Richard Collins are perfectly sure that the killing was racially motivated as they found some evidence to prove their point. For example, Urbanski was a member of a racist Facebook group.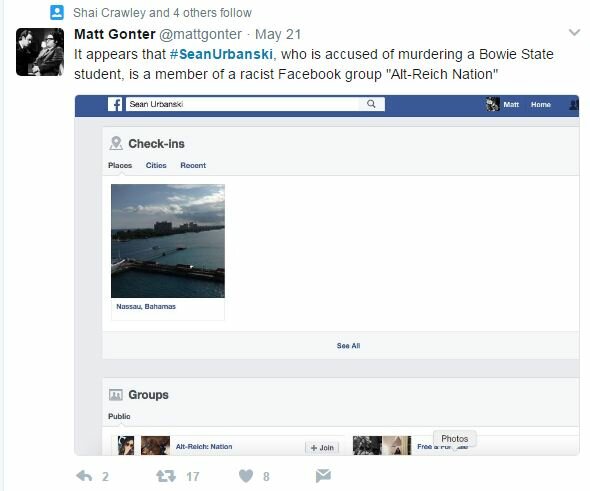 Though police (as usual) thinks different and trying to temporise. "I know people are hurting. I know that people are drawing conclusions. I know that social media moves in its own way. But I'm asking as the Chief of Police in Prince George's County that we take pause and allow all these investigators to do their work. They will know to a certainty what lies behind this, but we're not there yet," Police Chief Hank Stawinski said.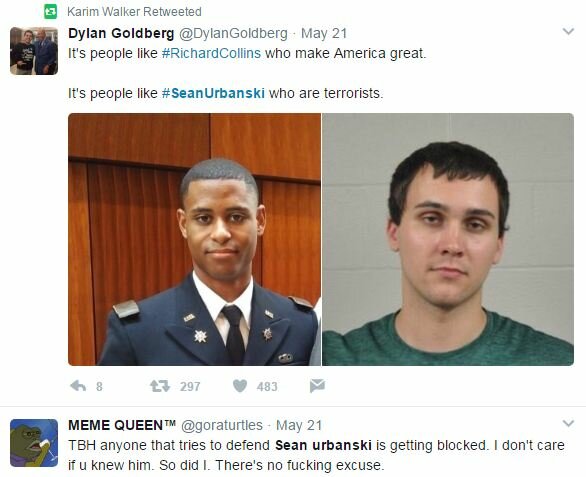 Prince George's County state's attorney, Angela D. Alsobrooks, also claims Urbanski's motive was unclear, "We do not have enough evidence to say conclusively whether this is a hate crime. What we can say is that we will leave no stone unturned."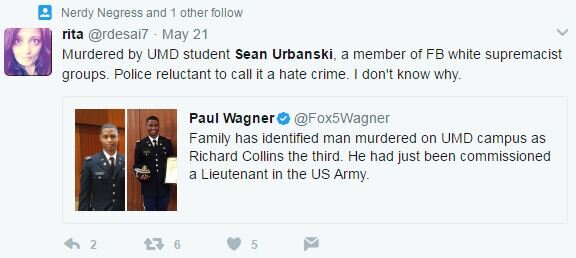 All these conclusions of the white police, white defenders and white officials are based on the fact that Urbanski had no criminal record, so they seem to try and let this neo-nazi make his list of stolen Black lives longer. For them it's ok to violently kill a Black man who never provoked just because you want it.