Police Calls Missing Black Twins Runaways
12-year-old Black twins, Nicolette and Rickhia McClam, have been missing since Tuesday, yet Florida police don't assume they are victims of abduction.
Can you believe that these sweet Black twins holding their honor certificates may be runaways? The ones who lived happily and loved their parents… Florida police think you can.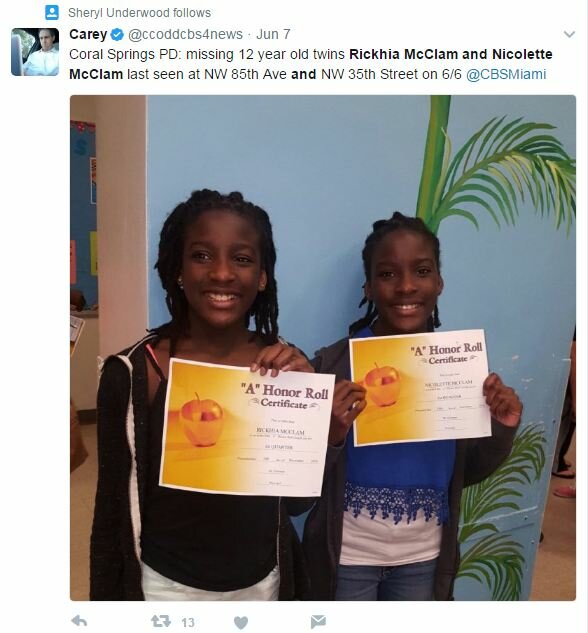 Nobody has seen the sisters since they left home Tuesday early morning. Though cops are sure the girls are ok and there is no necessity to do their job.
"They're runaways," Coral Springs police spokeswoman Karla Kmiotek said. "They're not abducted. The father went to work [and] they never went to school."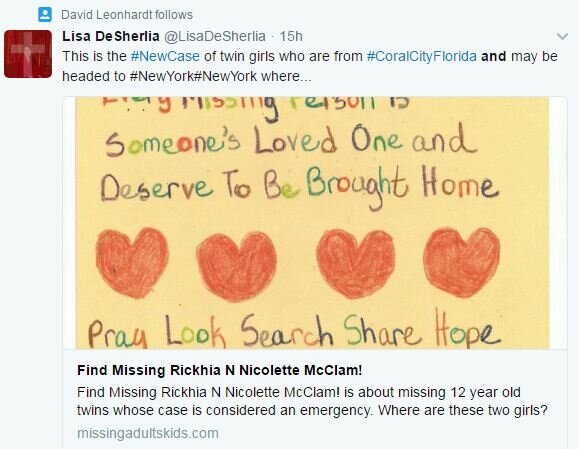 Whatever happened to the Black twins it's no good and pretending that everything is ok can put them in grave danger.
"Children on the streets with no responsible caretaker … are more likely to be victims of abduction, physical and sexual abuse, and sex trafficking," The Polly Klaas Foundation, a charity devoted to preventing crimes against children, states.

It's not the first time police ignores obvious concerns about Black kids. Do you remember the story about missing DC girls? Though we still can rely on our brothers and sisters. Please spread this information and help to find the 12-year-olds!