Jury In Deadlock In One More Police Brutality Case
It seems that white jurors have found a way to escape the unpleasant necessity to find an officer guilty in a police brutality case.
On Wednesday morning a mistrial was declared in the case against a white Fort Worth police officer, Courtney Johnson, who shot a Black man holding a barbeque fork in front of his own home.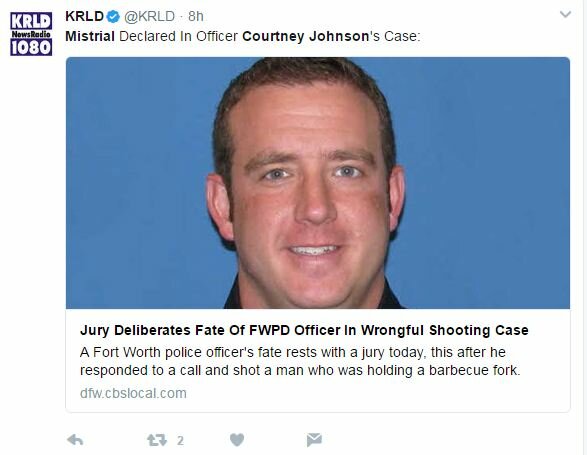 On June 23, 2015, Craig Adams, then 54 was standing in front of his parents home and Officer Johnson was responding to a call of a prowler carrying a knife in the neighbourhood.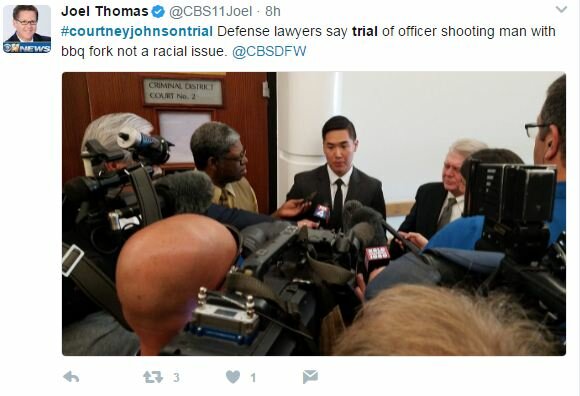 The video footage of the incident shows that Adams was fully compliant with Johnson's orders but for some reason, the latter still discharged his weapon. "I need to be ready to fire," Johnson said. "He dropped the knife directly in front of him. But it took him so long to do it. If he heard me the sixth or seventh time, he heard me the first time. That means he's picking and choosing what he's going to do."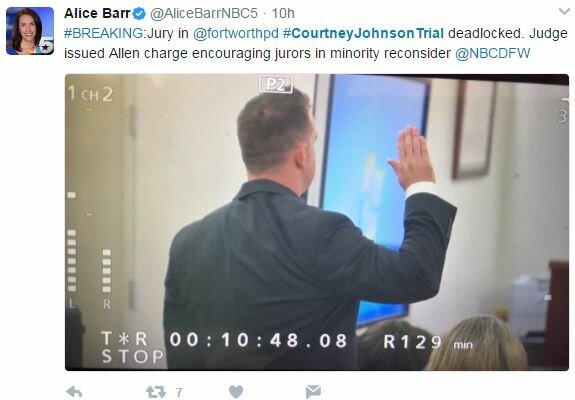 Adams survived the shot but got seriously traumatised both mentally and physically. Johnson was charged with aggravated assault by a public servant, which could put him to prison for 99 years. And now he and his attorney are doing their best to avoid the conviction.
The decision of the jury, a mistrial, is a sample of disgusting bigotry as there can be no good reason for a cop to shoot an obedient unarmed Black man right in front of his home. This is a triumph of injustice and police brutality!