What Is BlackMatters?
BlackMatters is a nonprofit news outlet that delivers raw and original information on the most urgent issues important to the African-American community in America.
Reason To Be
Our aim is to tell the bold truth about racism, inequality and injustice the mainstream media keep out-of-sight. Moreover, we try to give as full explanation as possible of every fact we publish on our website.
The Mission
Today, we are witnessing the changes in American society that equal to "Civil Rights Movement" resulted in Long hot summer of 1967. The only way to solve the situation is to provide the society with fair information about the actual state of things.
Writers
Crystal Johnson has been with Black Matters since October 2014. Her passion is giving voice to the community. During her undergrad, Crystal took an internship with the local NBC affiliate WEYI. In 2014 she moved to Atlanta to help start a new project called BlackMatters. She is among the most active members of BlackMatters.
Ken Patterson is a staff writer for BlackMatters. We have a long and successful experience of working with him as an independent journalist. He is really well experienced at writing about police brutality and mass incarceration.
Tylissa Hide is a staff writer for BlackMatters. We were lucky to meet her during the urban unrest in Ferguson. She is writing about everything that is worth to know about Black rallies, protests and all the other kinds of activities.
Aaron Lewis is the eldest and most experienced staff writer among us. He is the one who witnessed Jim Crow and Civil Rights Movement. So, no one can write better about the racism and how to fight it than him.
Jake Dubois is BlackMatters multitool. He is not only a staff writer but also a video and photo editor. It's important to mention that he is in charge for all the innovations you will find on our web site.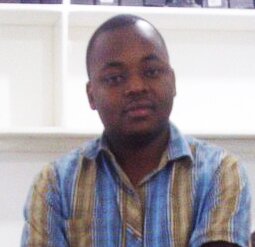 Yan Big Davis is our indispensable staff member. He has an amazing ability to find great people for our "Your Voices" section. If you are contacted by Yan Big Davis, be sure your voice will be heard!
Joshua Smith is an editor of BlackMatters. Working as an independent journalist he had experienced numerous hardships trying to publish different articles which contained not only facts about race inequality but also the explanations, why things are going exactly this way. So, the only way to let people know the truth was to make his own news site.