Black Boy Of 10 To Save Lives Of Children In Cars
10-Year-Old Texas Black Boy invents a device to detect if a child is left inside the vehicle.
Bishop Curry V may be a young Black boy (10 years old, to be precise), but he is already eager to save lives.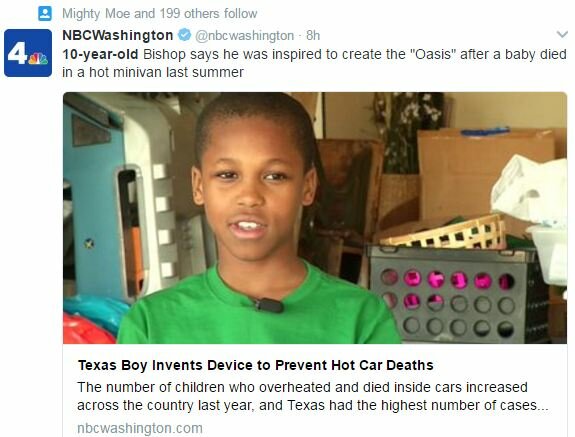 Last summer a baby died in a car right near his own family's home in McKinney.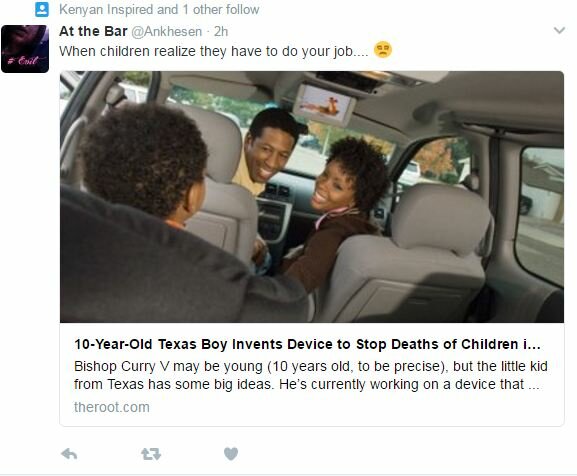 The device is called "Oasis," it is attached to a car seat and detects if a child is left inside, prompting it to blow cool air until parents or the police are notified.


We adore the Black boy's initiative, at such a young age he found a great way to save lives and prove that African-American children can be far more creative and clever (not to mention caring) than most of white kids.