Black Girl Gets Unexpected Support From Classmates
A 13-year-old Baltimore Black girl's classmates suddenly decided to cheer her up when she complained about feeling ugly.
A 13-year-old named Janiyah, once spoke out about how difficult it is to love herself being a Black girl.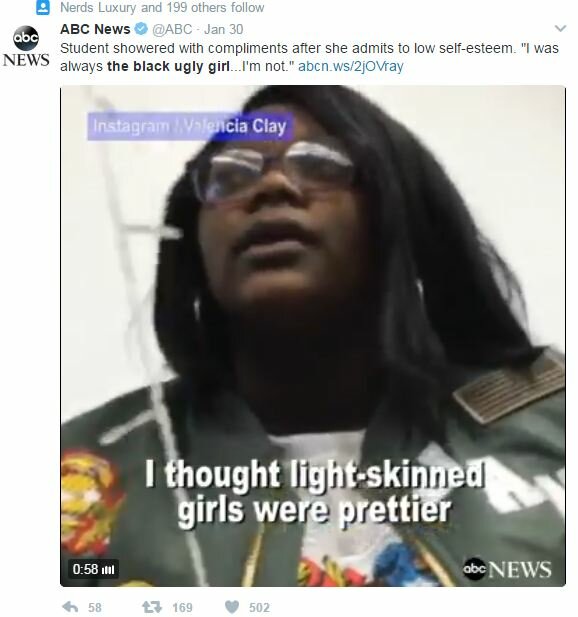 "I was always the black ugly girl," Janiyah told her classmates from a Baltimore School. "Just because I'm dark-skinned I'm not pretty? I'm not. I always thought I wasn't because that's what people told me."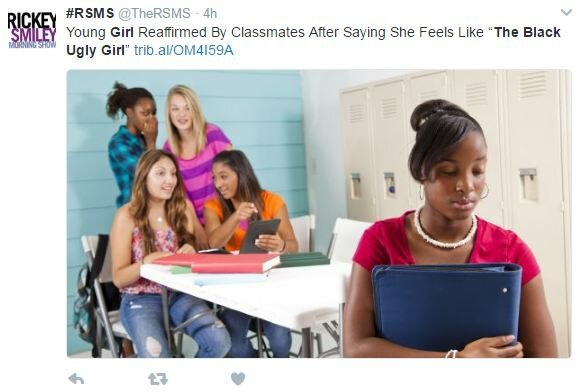 The reaction of the other girls came as a complete surprise to Janiyah.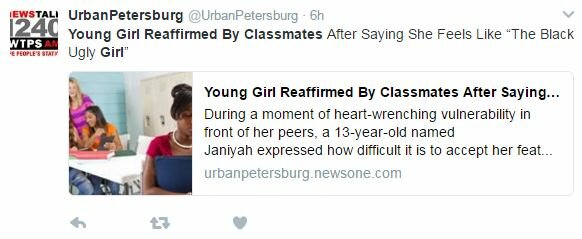 "This is the result of slavery, institutional racism, systematic oppression, media bias, and a dominant narrative that our beauty is in fact, not beauty at all, unless it measures up to neo-exotic or Eurocentric standards," one of her classmates wrote.
Student showered with compliments after she admits to low self-esteem. "I was always the black ugly girl…I'm not." https://t.co/1sFUzGvM62 pic.twitter.com/j08y4MfmfU

— ABC News (@ABC) January 31, 2017
It's extremely pleasant to know that the hope for the world without racism is still alive and that there are young people (though not many) eager to support their classmate and help her believe in Black beauty.