Judges Side With Employers To Sack Employees For Medical Marijuana
A lot of employees in the United States are losing their jobs for legally using marijuana for medical purposes.
The justice system of the U.S. has always been in doubt due to several happenings that seem to question its dependability. People are rather made to be a price for doing what is termed "legally right" in America. The legal system is full of loopholes which permit the influential people to always have their way around issues.
Some employers in the U.S. have actually made people pay dearly for acting within the rudiments of the law. Despite the inception of the law which makes the use of medical marijuana legal, many workers in the U.S. have faced punishment for adhering to this law.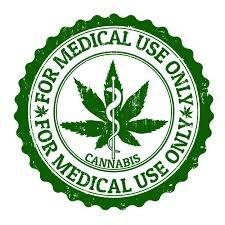 One of such example is Justin Shepherd, a former worker at Kohl's, a company in California who was fired by his employer for using marijuana to treat his ailment. According to Shepherd, he has been an employee at the company for many years before he was diagnosed with acute and chronic anxiety.
His doctor prescribed him medical marijuana to help treat the ailment. The company made some changes to its personnel policies which included exemptions to its drug testing for employees in some states such as California.
Shepherded got injured while at work and underwent a drug test which revealed some traces of marijuana in his system. The company then fired him for using drugs though he showed the authorities his medical report which suggested he used medical marijuana. He also stated that he didn't use the drug during working hours but only when not on duty but the employer was adamant and told him he should have used a different medication.
Shepherd has since filed a lawsuit against the company for wrongful termination.
The case of Shepherded is just one out of a million who have suffered at the hands of their employers for using medical marijuana. Almost all of those people never got justice in the courtroom. Judges most often sided with the employers and employees suffer unduly.
So now what is legal in America? When the very laws passed are being twisted to suit some people in society to the detriment of others. And of course, Black people are the most affected by all these unfortunate happenings. Employers now terminate their employees for legally using medical marijuana even outside working hours. Most certainly, a judge will support an employer if an employee is a Black person.
Source: Alternet