The Weeknd Talks About Police Brutality On Blacks
The popular musician finally broke his silence on touching political issues as he voiced his concern about the treatment of Black people in the country
The Weeknd, who has become quite prominent in the music industry after dropping several hit songs and a hugely successful album, has recently spoken about political issues in the country. He tweeted about Black Lives Matter and canceled a performance on Jimmy Kimmel in May because it came to his attention that a presidential candidate was also making an appearance on that same episode.
enough is enough. it's time to stand up for this. we can either sit and watch, or do something about it. the time is now. #blacklivesmatter

— The Weeknd (@theweeknd) July 7, 2016
He claimed that he broke a promise he made to himself. He never wanted to get political, as his only concern was making good music as usual. But recent cases of police shootings forced his hand. He expressed his dismay at how Blacks are badly treated by the police in the country.
"I promised myself that I would never tweet or talk about politics and focus on the music, but I was just so bewildered that we lost more of our people to these senseless police shootings," he says in the publication's Fall/Winter 2016 cover story. "It's hard to wrap my head around the fact that there are people who can't or won't see what Black Lives Matter is trying to accomplish. I wish I could make music about politics. I feel like it's such an art and a talent that I admire tremendously, but when I step into the studio I step out of the real world, and it's therapeutic. It's an escape, but recently it's been very hard to ignore, and it's also been very distracting. Maybe you'll hear it in my voice, but it is not my forté."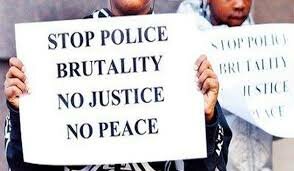 The racial tension is quite obvious for everyone to see. It's absolutely disgusting that in a country like ours that is so racially diverse, Black people suffer from Police brutality so often. The cops are supposed to protect the people, not just a few but all the people. We believe it is high time the oppression of Blacks stopped. Enough is enough.
After another summer filled with tension between the Black community and the police, many popular Black stars have spoken out about the systemic racism in the country. After the murders of Philando Castile and Alton Sterling. The Game took a stand against social injustice. Even Drake, who usually stays mute, spoke against the racial tension in the U.S.
Source: Hiphopdx