All-Star Basketball Team Pays Tribute To Sean Bell
In a showdown between All-Star basketball teams that took place at Gersh Park, in East New York, the Sean Bell All-Stars pay tribute to Sean Bell.
It was November 26, in the year 2006, and the place was Jamaica, Queens, New York city. Sean Bell and his friends were having a bachelor's party at Club Kalua, a strip club that was being investigated by police at the times. Unfortunately, a confrontation broke out between Sean Bell, two of his friends and the police. The gruesome encounter left him dead, and two his friends injured. The police shot at him and his friends 50 times.
Even though the incident happened almost a decade ago, players of the Sean Bell All-Stars believe that it is crucial he is remembered, especially now that cases of police brutality are becoming the order of the day. This was their way to remind us that the issues we are facing today are not new. Police brutality and racism have been around for a while. Their message to us was not to forget how long we've been fighting to attain absolute justice and not give up in the face of oppression and brutality.
This comes just weeks after Colin Kaepernick protested during a football game by sitting down on two different occasions when the national anthem was being played. An athlete protesting social injustice is now exactly a foreign concept, but modern athletes living their luxurious lifestyles have seemed indifferent to social issues for so long; now it is refreshing to see them taking a stand.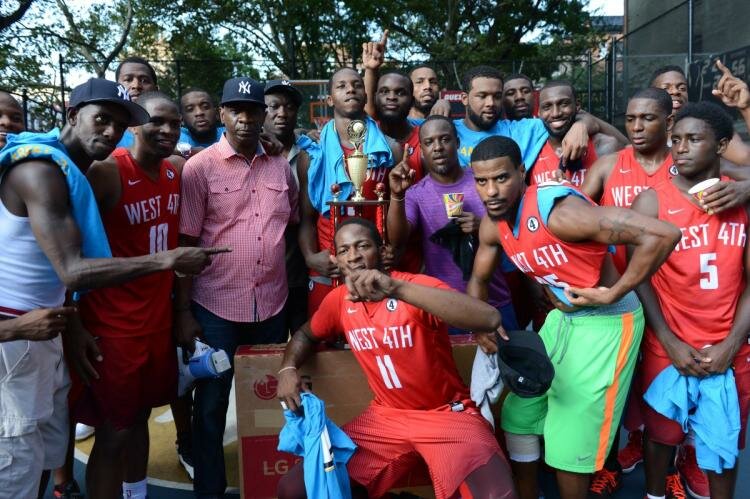 More and more athletes have been openly condemning police brutality and racism against Black people, using their star power to draw attentions to the problem, calling on the country to address the problem. We call on all-stars to take a stand against police brutality and discrimination against Black people.
Source: NY Daily News