Black Man With Mental Health Issues Killed
Joshua Barre who had serious mental health issues was fatally shot by three Oklahoma law enforcement officers.
29-year-old Joshua Barre stopped taking the medication he needed to treat bipolar disorder in April. Besides that, his mental health problems were worsened by the recent death of his father. He needed help.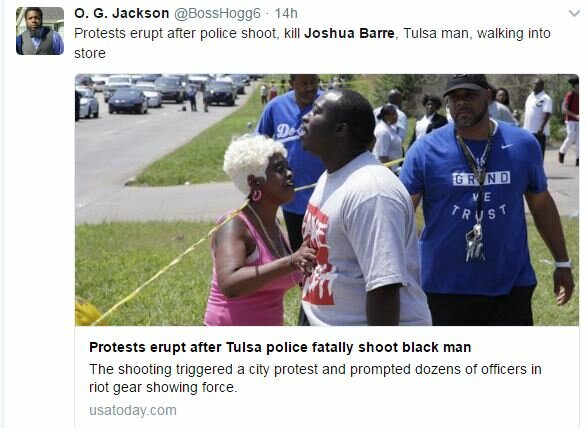 When he was spotted barefoot and shirtless walking into the local convenient store with two large knives, police officers, who were following him while he walked more than 10 blocks, didn't hesitate to push the triggers. No attempts to make him drop the knives, no attempts to restrain him…

"It's not like he was out to hurt someone. The knives were pointed down when he walks in the store,"  Joshua's 20-year-old brother, Jordan, says. "They had plenty of time," Etta Barre (Joshua's mother) adds. "They knew he had a history (of mental illness)."


This is one more heartless murder and the fact that the victim had mental health issues makes it even more disgusting as police targets the ones who can't protect themselves (kids and ill men) and wouldn't be able to testify in case they survive.