Shaq Pays For Funeral Of Teen Who Accidentally Killed Himself
Shaquille O'Neal shows an empathy for a family of a teen who accidentally killed himself on Instagram
NBA great Shaquille O'Neal is doing what he can to help a grieving mother who found her son dead after he accidentally shot himself with a gun earlier this week.
Shaniqua Stephens was downstairs in the family's home in Forest Park, Georgia, on Monday night when she heard a loud bang. She went upstairs and found her 13-year-old son, Malachi Hemphill, had accidentally shot himself while playing with a gun live on Instagram. Doctors later pronounced him dead.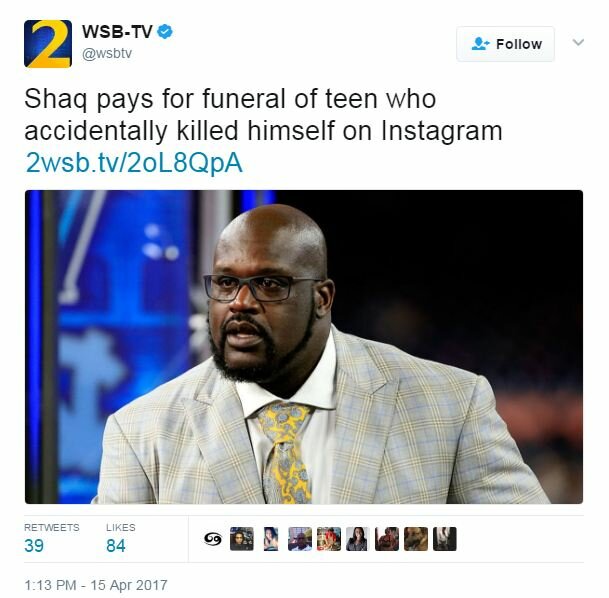 "He was my only son. He was only just 13. Just the thought of me seeing him on the floor will never leave my brain," Stephens said. She has also said that she does not know how her son came to be in possession of the gun.
O'Neal has offered to cover the funeral services for Hemphill's family.
"No mother should have to go through this," the Hall of Famer said, according to a statement provided to The Atlanta Journal-Constitution. "I can only imagine the pain that she and all of Malachi's family must be feeling.
"I just wanted to do what I could to help them at such a terrible time," he added.