Chyna J. Thomas Killed In Car Crash
Chyna J. Thomas, Isaiah Thomas' sister, was killed in a car crash, and Isaiah's honor to late sister deserves enormous respect
The Washington State Patrol said on Saturday that 22-year-old Chyna Thomas died at the scene on Interstate 5 in Federal Way after the accident about 5am. The police report said she wasn't wearing a seat belt – a witness said the car had drifted off the road before striking a barrier.
According to ESPN, Isaiah Thomas learned of his sister's death after practice on Saturday afternoon but he went on to start against the Chicago Bulls in Sunday's playoff game.
If anything Isaiah Thomas showing people what toughness looks like. All our respects and prays to Isaiah Thomas.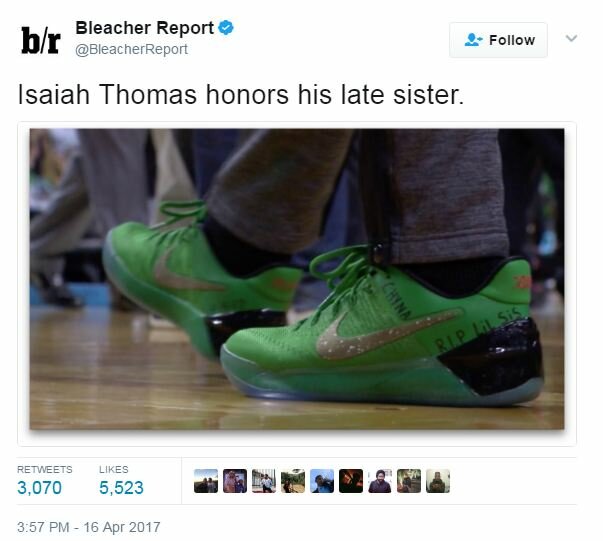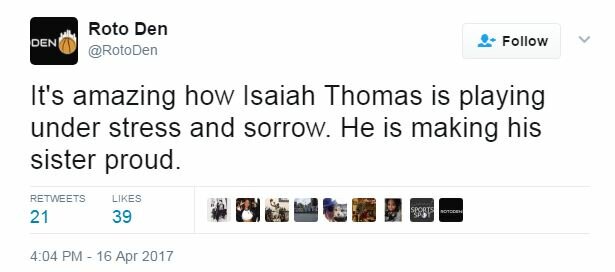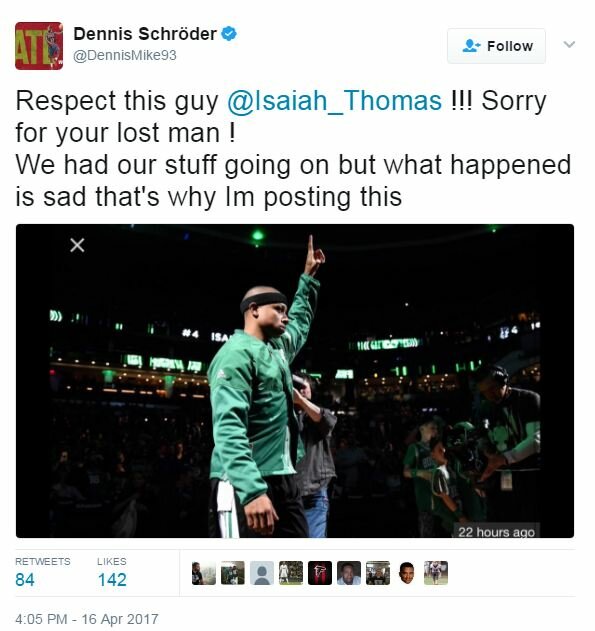 https://twitter.com/KicksDeals/status/853743711137804288