When Slave Work Is Not Just Metaphor
Georgetown University executive assistant finds that slave work saved his workplace and that's not all...
Jeremy Alexander, an executive assistant in Georgetown's office of technology commercialization, had made efforts to find the trace of his Black ancestors but even a DNA test didn't bring him any answers.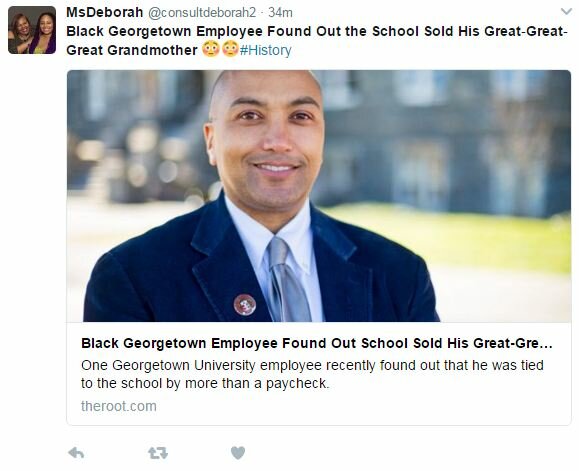 Not long ago Alexander has found out that his paternal great-great-great grandmother, Anna Mahoney Jones, born in 1811, was one of 272 slaves sold for about $3.3 million in today's dollars by two Jesuit priests at Georgetown to save the school from bankruptcy.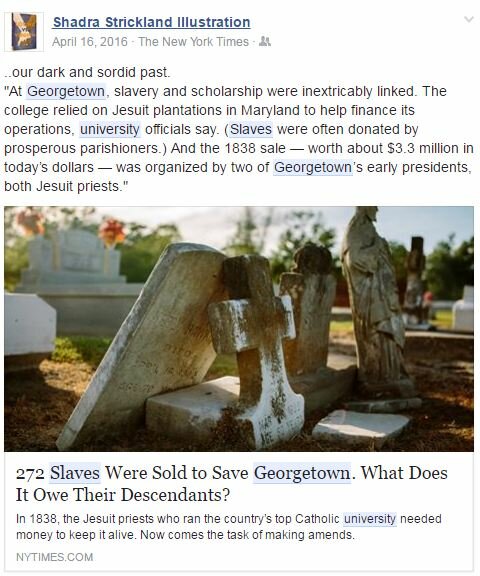 Judy Riffel, a genealogist working for the non-profit the Georgetown Memory Project (started by Georgetown alum Richard J. Cellini) proved through archival records and DNA tests that Alexander was a descendant of Anna Mahoney Jones.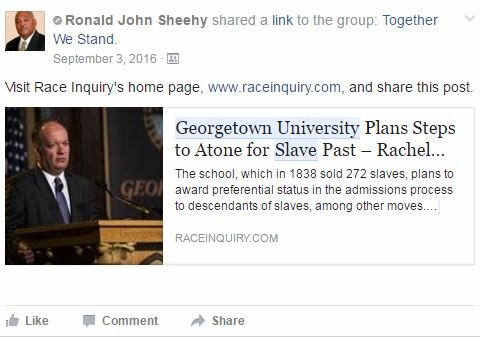 Alexander was glad to get the new. "Now I work here—to realize that this is my history, this is my story, blows me away," he says. "I have been really emotional as I learned about my ties to the university."

We congratulate Mr Alexander upon the discovery of his family history, but there is a question he needs to ask: is his university ready to add the reparations for the slave work of his great-great-great grandmother to the paycheck he gets for his work.