Black Ingratitude Of White People
A Black volunteer delivers food to the needy. See how white people thank her.
Keisha Battles is a full-time yoga instructor having a master's degree in Asian studies. She's doing as much social work as she can. She even tried to use yoga to aid her community after the death of Keith Lamont Scott in September.
Another part of her weekly route is the delivery of food to the people in need for the nonprofit Friendship Trays. This week Keisha was trying to deliver meals to a new address and look what she found on a cluster of mailboxes and newspaper delivery tubes.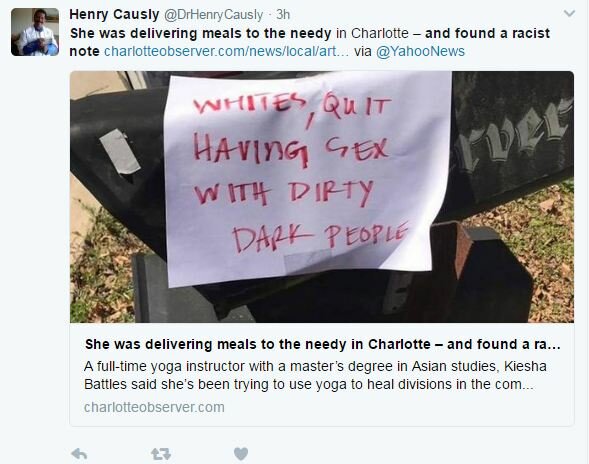 We cannot tell you the note was addressed to Keisha but it made her feel utterly uncomfortable. "This is the first thing I encounter when I'm going to help someone," she says. "It's disheartening when you're serving people."

She made a photo of the note and shared it on social networks just remind her neighbours how many nasty racist things still happen around and received lots of sympathetic comments.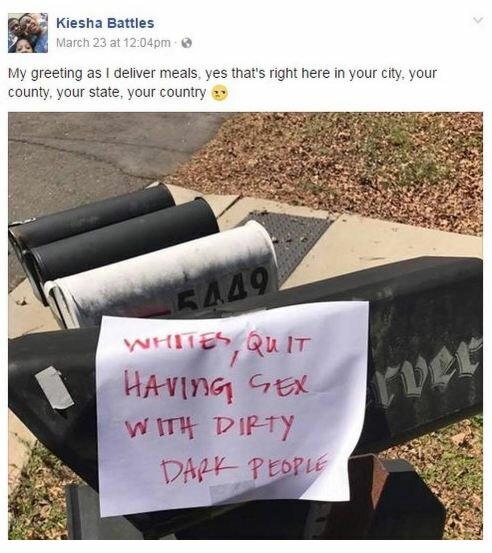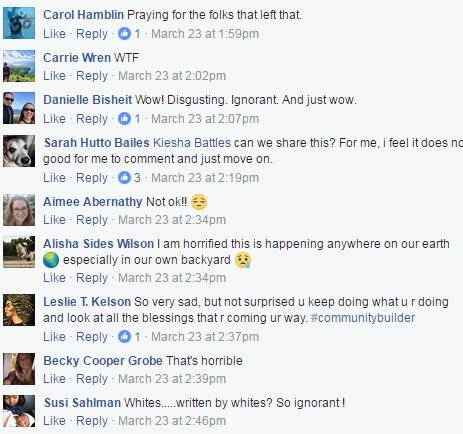 We praise Keisha Battles' dignity and bravery as she is not going to give up her work. It doesn't matter whom this note was addressed to as it anyway shows that even being in need can't eliminate the racist views white people have had for centuries.