African-American Studies' Future Looks Bleak At Illinois Universities
"A program in African-American studies is very difficult to sustain in good times, and it's near impossible in tough economic times," Johnny Taylor, president and CEO of the Thurgood Marshall College Fund said.
Low enrollment numbers in African-American studies program, which is offered in 12 Illinois universities, has prompted many of the universities to reshuffle their programs; others have taken the program out of their curriculum completely. Funding for the program has been in doubt, and that has played its role in the situation.
According to reports, only 13 students selected the African- American studies major as their field of study for the 2015-2016 academic year at the Western Illinois University, which has led to the institution suspending the program this summer. The number of students who graduated with a Bachelor of Arts degree in the major was appalling, as only 3 students graduated.
The low numbers in graduation and enrollment could be quite disadvantageous to a major that has come under criticism in recent times. "Since African-American studies has been formed, there's always been a battle to remain alive," said Kelly Harris, associate professor and coordinator of African-American studies at Chicago State University. "It's not just an African-American studies fight. The humanities and social sciences all feel like we're under attack in this environment where universities tend to have a business mentality in the ways they look at higher education now."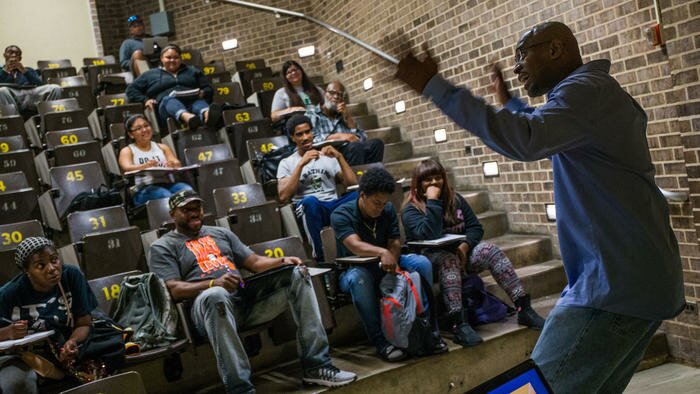 Some professors have stated that the program is undergoing such difficulties because it isn't listed in the students' core curriculum like other subjects and a major part of the problem boils down to underfunding.
"Black studies (departments) across this country were not put on college campuses because faculty saw the inherent validity of the discipline," said Joseph A. Brown, Africana studies professor at Southern Illinois University. "They were put there because of community agitation and student unrest. So they've always been under a political scrutiny that history and sociology haven't been under. These programs, in the minds of many people, don't belong on college campuses anyway."
This is quite appalling. Why there is no funding for such an important issue. The government has to do something about this because African-American studies deserves to be a core program in schools' curriculums. But it seems like nobody cares about it. This program is the key to eradicating racism. Let people learn the facts and details of the history and the current state of the issue. Funds should be provided in order to keep them running. The program is as important as any other and shouldn't have to be scrutinized.
Source: AtlantaBlackStar