Top 10 Most Successful African-American Sportsmen Today
A series of articles on most successful living Black Americans of our time
BM is proud to balance and diversify the mainstream narrative and perspective on professional successes of Black Americans. BM specially selected a few of our greatest achievers in all aspects of life bringing to bare their path to success so we all pick success tips from them. Stay focused and be motivated and inspired.
Blacks have really broken records and set new records in the field of sports cutting across all the disciples of the field. Let's check out how great Black Americans have performed in sports:
Michael Jordan

He is referred to as a prototype of the modern sportsman. Michael Jordan was born on February 17, 1963, in Brooklyn, New York, one of James and Deloris Jordan's five children. The family moved to Wilmington, North Carolina, when Michael was very young. His father worked as a General Electric plant supervisor, and his mother worked at a bank. Through racial treatment on his family, he lost hi dad. He is the man who turned basketball into the world's street game. That's our hero as far as the Black fraternity is concerned. He usually says that "Talent wins games, but teamwork and intelligence wins championships".
Tiger Woods

Tiger Woods is the greatest golfer of all time. Tiger's first job was a cart boy. He never envisaged success. He has had 14 Majors and 68 PGA Tour wins. Woods makes shots he has to make. Time and time again, he says that "I want wins, not money. I want to entertain. I want you to remember that golf is a sport, a dynamic and even occasionally thrilling event, not a picnic for men who dress like bankers. And I'll take the several hundred million if I really have to." That a Black-star.
Bill Russell


It is widely known and acknowledged how Bill Russell dominated the playing court, but little credit is given to the Hall of Famer for his coaching prowess. As a player-coach, he was the first Black head coach in NBA history and professional sports. Russell led the Celtics to two championships in three years bringing his ring total to 11. Such an outstanding sportsman adds to us the inspiration and motivation that greater height achievement is possible.
John Carlos and Tommie Smith

Tommie is one of 12 children, he survived a serious bout with pneumonia as a young boy, but recovered to become a superb athlete. After winning the gold and bronze medals for the 200 meter-dash at the Olympic Games, John Carlos and Tommie Smith used the opportunity on the podium to address the issue of racial injustices Blacks face in America. Although Carlos and Smith were immediately suspended from the U.S. Olympic team after that speech, they regarded as our heroes of America today. So then, "keep your face always toward the sunshine – and shadows will fall behind you".
Craig Hodges

Born in Park Forest, Illinois Craig Hodges played college basketball at Long Beach State from 1978 to 1982. He played under Tex Winter who later coached him again as an assistant to Phil Jackson with the Chicago Bulls.He was part of the team (Chicago Bulls) that captured the NBA title in 1992. As it has become customary now, his team was invited to the White House. As an opportunity to meet the President, he took the moment to stress his concerns to Bush about the government's treatment of Black Americans in the form of a letter. He was sacked by the Bulls. Shamefully, the Chicago front office may tell us otherwise, but we all know the truth. Indeed "Start by doing what's necessary; then do what's possible; and suddenly you are doing the impossible".
Gabby Douglas

Born on December 31, 1995 in Virginia Beach,Virginia, Gabrielle Douglas began gymnastics at 6 and won a state championship at 8. Olympic gymnast, Gabby Douglas is best known as the first African-American to win the individual all-around event. She won a team gold medal for the US at 2012 Summer Olympics. Douglas has a unique blend of power, flexibility, body alignment which leads to her comparison to Diminish Dawes. She is currently a member of the 2016 Olympic team and we wish Gabby new victories.
Magic Johnson

Earvin Johnson Jr. was born in Lansing, Michigan to Earvin Sr., a General Motors assembly worker, and Christine, a school custodian. Johnson, who had six siblings, was influenced by his parents' strong work ethic. Johnson's mother spent many hours after work each night cleaning their home and preparing the next day's meals, while his father did janitorial work at a used car lot and collected garbage, all while never missing a day at General Motors. Earvin Jr. would often help his father on the garbage route, and he was teased by neighborhood children who called him "Garbage Man" . Magic along with Larry Bird actually saved basketball. Its popularity was going downhill toward the end of the 1970s, but their classic national championship game in 1979 between Michigan State and Indiana State revived basketball going into a new era.
Maritza Correia

Maritza Correia was born on the 23rd of December 1982. In 2002, she made history when she became the first Black woman to break an American record. She later became the first Black woman to earn a place on the US Olympic swim team. At the age of 7, she had scoliosis. Swimming helped mitigate the effects of the disorder and later became her passion. She works with her sponsors, Nike, to promote their swimwear line.
Carl Lewis

After graduating from high school in 1979, Carl Lewis dedicated himself to track and field and intended to make a living from it. As a Black American athlete he doubles as a nine time Olympic gold medalist. Carl Lewis won gold over three Olympics and was the great star of 1980s track and field. We are proud of him as a Black community. The adage "Change your thoughts and you change your world" best characterizes him.
LeBron James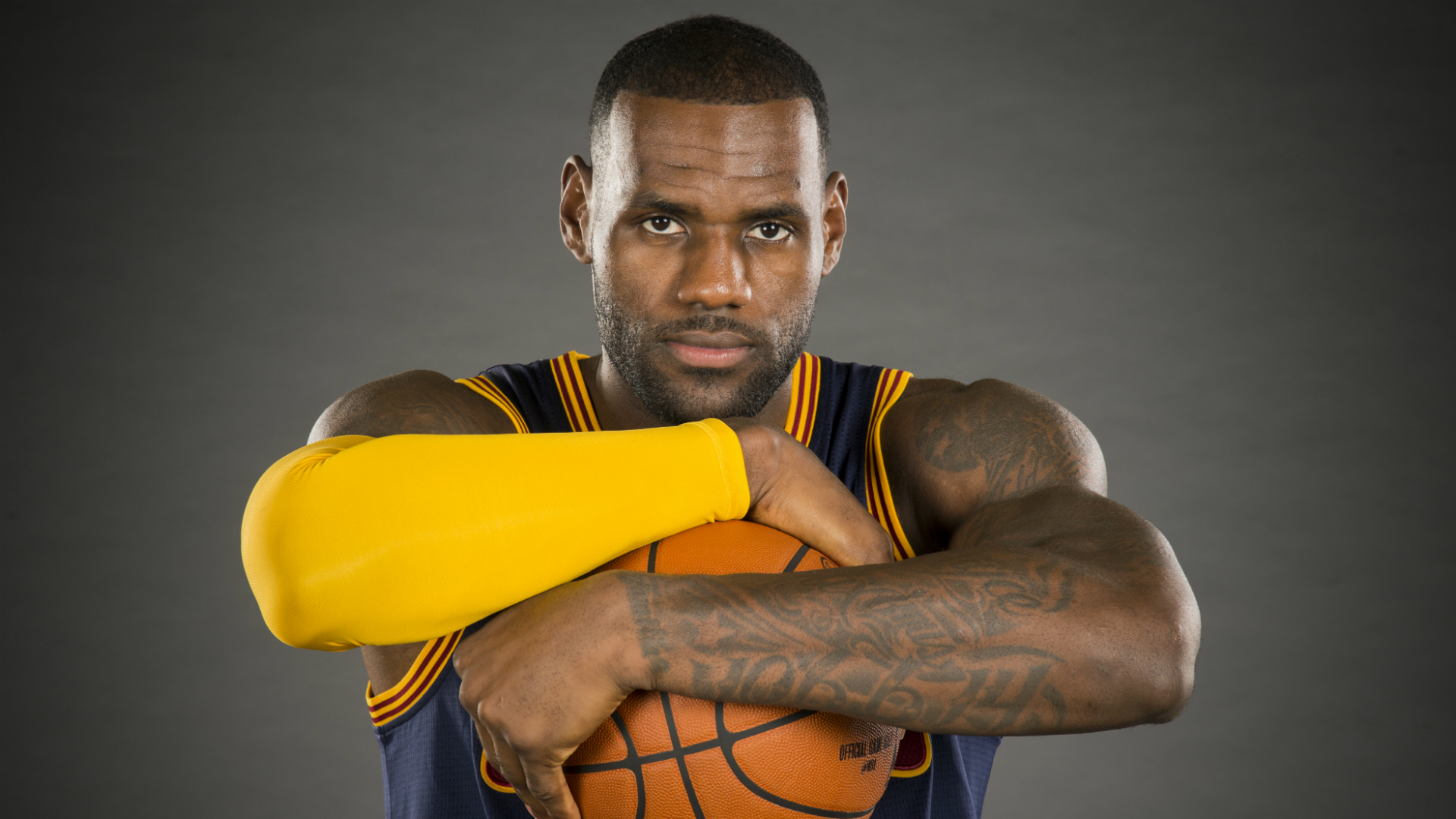 LeBron James was born on December 30, 1984 in Akron, Ohio to a 16-year-old mother, Gloria Marie James, who raised him on her own. Growing up, life was often a struggle for the family. As an African American basketball player, James has had an unprecedented career in his sports field. Before James completed high school basketball scouts were discussing his chances of playing for the National Basketball Association (NBA). Before playing his first regulation game for the NBA, James had signed deals with Nike and other corporations for multimillion-dollar product endorsement. He is our Black hero.
These great people of color show us with their examples that being Black in America is not necessarily a curse. You can become successful whatever your skin color is. Stay Black and remain proud!
Kindly SHARE this article on any social media of your choice to promote Black pride.