Fox News Fired Judy Staler Over Racist Comment
Fox News fires veteran controller Judy Slater who made racist comments to black employees
Fox News has taken steps to fire veteran comptroller Judy Slater after she was accused of demeaning her African-American colleagues, reports The Grio.
In one instance Slater asked a black employee if all three of her children had the same father.
In yet another incident, she called a black woman "sista" and complained openly about the way they pronounced words. At one point, she even wrote down words like, "sister", "mother", and "father" and asked the African-American employees to say these words out loud.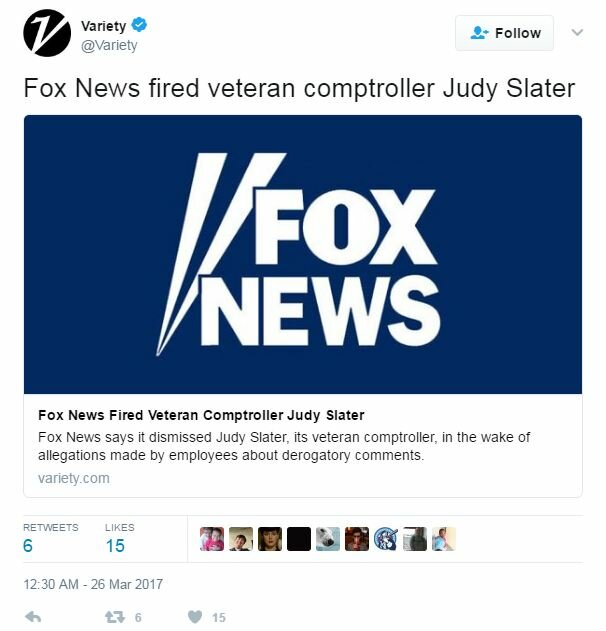 One yet another occasion, when saying goodnight to her black co-workers, Slater raised her hands in a "hands up, don't shoot" gesture.
Once the behavior was made known to Kevin Lord, who is the executive vice president of human resources at Fox, Slater was investigated.
"We take any complaint of this nature very seriously and took the appropriate action in investigating and firing Ms Slater within two weeks of this being brought to our attention," according to a network spokesperson. "There is no place for abhorrent behavior like this at Fox News."
Slater joined the network in 1998 overseeing the company's accounts. She was then promoted in 2006 to vice president and controller.
We all know that Fox News is a racist's den, and firing one of workers that forgot to hide her racism will not change that fact. Furthermore it only proves that Fox News is filled with racists.