Teacher Fired After Photo Of Her Dragging Black Child By The Arm
An Ohio preschool teacher was fired this week after she was caught dragging black child by the arm at the school
The teacher, who was employed by Alta Head Start at the program's Wilson School location in Youngstown, was spotted by another teacher dragging a child by the arm. The teacher took a picture of the situation.
The school district fired the teacher and reportedly told her not to return.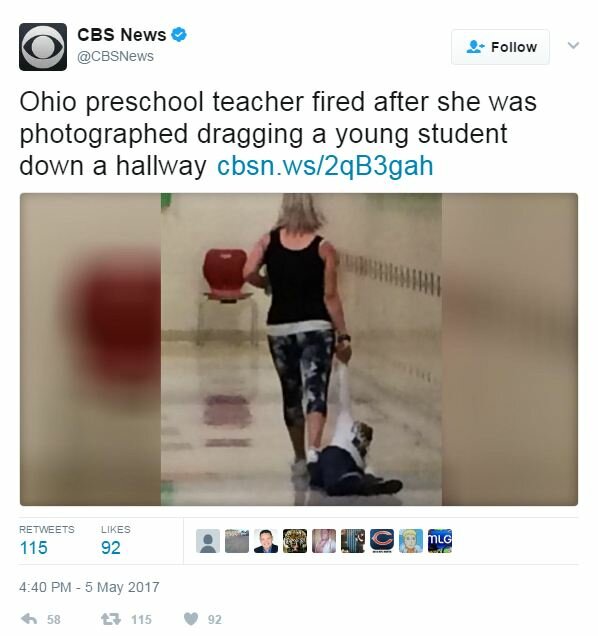 Joseph Shorokey, CEO of Alta Care Group, said that the teacher's behavior did not reflect the program's standards and was not compatible with what the other teachers held themselves to.
"These fine teachers and aides should not be unfairly portrayed as anything less because of the person who was terminated," he said.
Alta Head Start reportedly apologized on Tuesday to the child's parents and extended an apology to the community at large as well.