Racist Flyer Found On UT Austin Campus A Day After Stabbing
Racist flyer "around Blacks never relax" found on UT Austin campus a day after stabbing
The day after a mentally ill black student stabbed four students on the UT Austin campus, killing one person, a racist flyer was found on the campus.
The flyer was posted on an emergency call box and showed a picture of a black man holding a knife in a threatening manner with the caption, "Around blacks…never relax!" as well as a Neo-Nazi website address.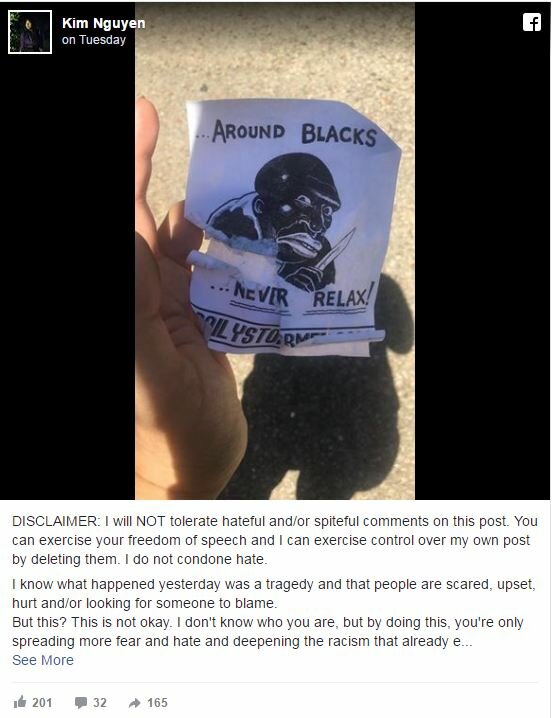 UT Austin President Gregory Fenves responded with a letter to students and faculty shortly after the flyer was discovered.
"The words and ideas on these fliers are deeply offensive and we are working to completely remove them," he wrote. "If these difficult times it is even more important for the campus community to come together. We will not tolerate the actions of those who seek to divide us."
The stabbing itself had happened the day before, and rumors were swirling that the perpetrator, Kendrex J. White, had specifically targeted white people, though police immediately refuted those claims as a "conspiracy."