Two Years Since Freddie Gray's Death
It's been two years since Freddie Gray died in custody and nothing is changed since then.
It's been two years since Freddie Gray died from injuries he sustained while in custody of the Baltimore Police Department. But in the Charm City, "ain't shit change," Black Lives Matter movement activists tweeted Wednesday.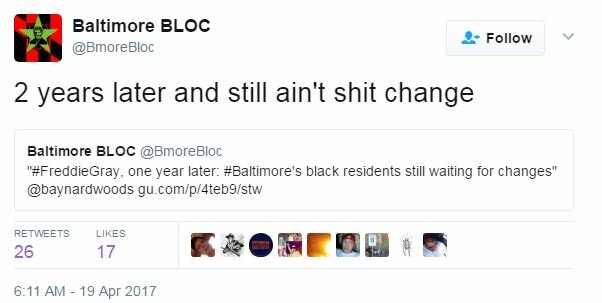 Even if little appears to have changed on the police force or in the ways officers treat city residents, there has been some movement. In April 2015, the state's attorney's office charged six officers in connection to the neck and back injuries Gray sustained, which led to his death, during a rough ride in a police van on April 12, 2015, after days of protests and civil unrest in the majority-black city.
Although those officers were acquitted in trials or had charges dropped against them, the U.S. Department of Justice investigated police abuse and sued the city into a police reform agreement known as a consent decree. And now, it's up to city leaders to follow through on those reforms, civil rights leaders said.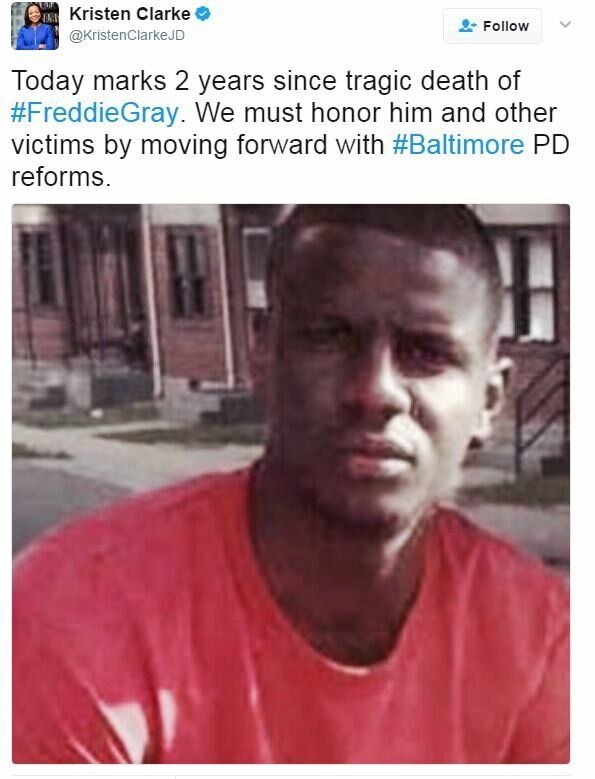 "To this day, no officers have been held responsible in a court of law for the conduct that led to Mr. Gray's death, and it's likely none ever will," Sherrilyn Ifill, president and director-counsel of the NAACP Legal Defense and Educational Fund, said in a statement released Wednesday. "The only justice we can hope for now is the meaningful policing reform that the residents of Baltimore so deeply deserve."