Ida B. Wells Honored In Google Doodle
Ida B. Wells is among the women in a special Google Doodle showing a grandmother telling her granddaughter a bedtime story about trailblazing women.
People around the world are honoring the great achievements of women this Wednesday. So on International Women's Day, Google applauds the contributions of 13 inspirational women. Ida B. Wells is one of those.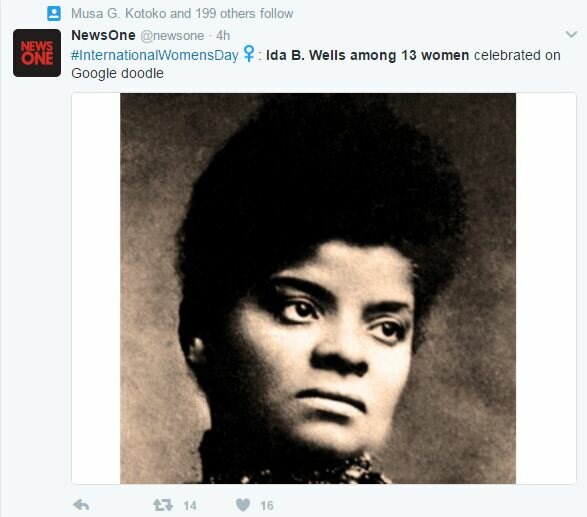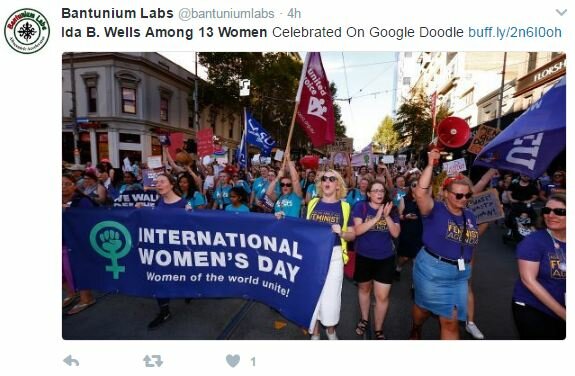 Wells, an African-American journalist and women's rights activist, was a co-founder of the NAACP.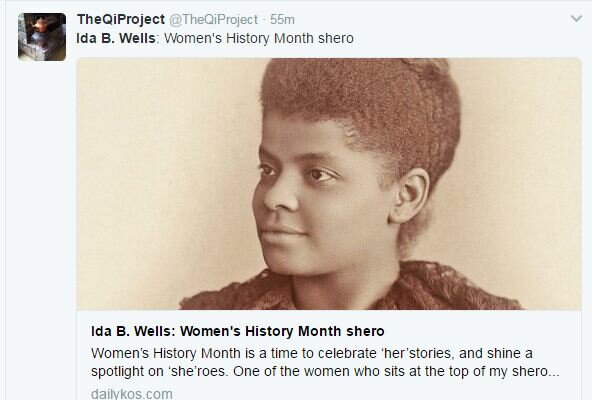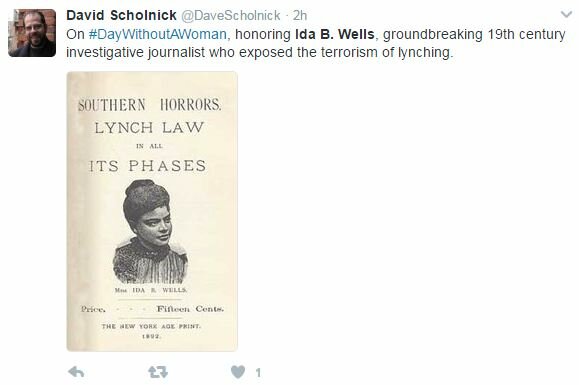 The Black activist is depicted in the slideshow telling the stories of amazing women in world history. Wells is accompanied by South African singer and civil rights activist Miriam Makeba and Egypt's first female pilot Lotfia El Nadi.



The Internet welcomed the Google Doodle as for many Ida B. Wells remains a source of inspiration and positive energy.