Student Protests Caused By Racially Charged Fight
10 days suspension of a Wake Forest High School Black student brought about student protests.
A Black North Carolina student got suspended for ten days after getting into a fight at school.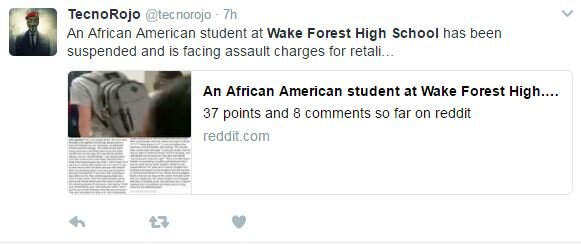 He claims complained that he has been the target of racial attacks for quite long and, as a result, lost control when the other student threatened violence against him. The conflict was captured on video which went viral.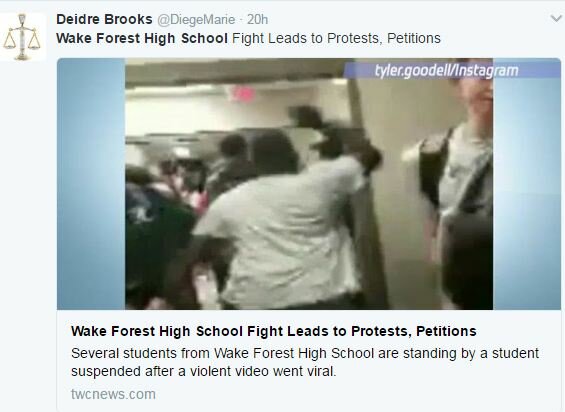 The investigation carried out by school officials seemed inefficient to some members of the school so the incident resulted in student protests and demands for the immediate end of the suspension.



The cases of unfair treatment and discrimination of Black people are numerous so the protests could be predicted. Though the reaction of the school's administration is really shameful as elimination of racism and thorough investigation of the fight would have prevented the situation so harmful for the reputation of the institution and the well-being of its students.
If you haven't already seen this, plwaE read about what happened at Wake Forest High School in North Carolina pic.twitter.com/l6rHVkXeNz

— 23 (@jaibelton) March 7, 2017