Black Lives Matter Inspired Book Land a Movie Deal
Tomi Adeyemi's book, Children of Blood and Bone, has just landed a huge movie deal with Fox 2000
This deal reportedly bringing in a nearly seven-figure deal with the movie after a publishing deal for the book with Macmillan Children's Publishing Group.
For the 23-year-old Nigerian-American writer, the deal is one of the biggest ever for a debut fantasy, and already, people are praising its world-building, reports Deadline.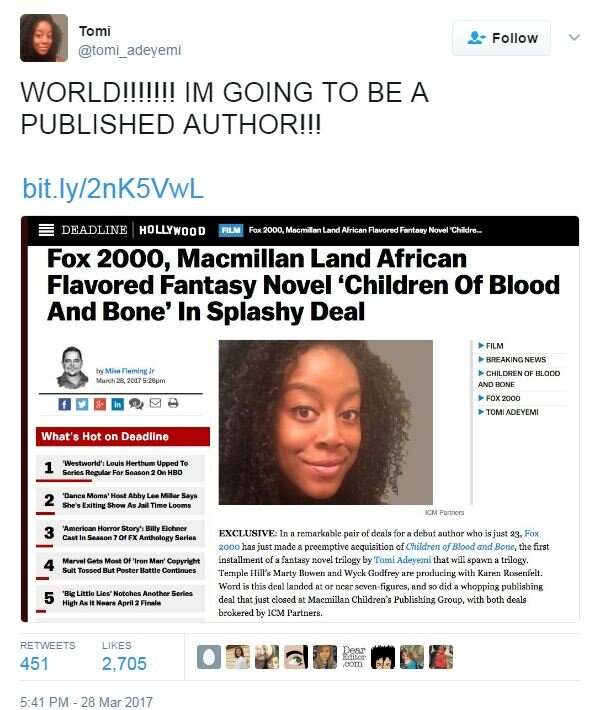 The book, which is the first of a trilogy, follows the story of Zélie Adebola, who saw her mother hanged when she was only 6 years old because she had magic. The land, called Orïsha, used to be filled with dark-skinned, magical people, but now, those are the majority. People with magic and people with dark skin are hated, but Zélie wants to bring magic back into the world.
The book has been said to be inspired by the Black Lives Matter movement. It takes African cultures and blends it into a fantasy setting in order to bring a richness to the fantasy genre that so often is filled with more Eurocentric stories and lands.