Black Child and Cop Are Threatened By Chiropractor
A Staten Island, N.Y., chiropractor was stalking, harassing and threatening to a Black New York City police officer and the Black child of a white crossing guard.
Danielle Serini seemed to enjoy the perverted racist practice of sending letters filled with racist claims and threats, addressed to Police Officer Ebony Glover and school crossing guard Jennifer Becker's Black child.
"My next opportunity will be getting rid of you and that ugly ass nigger child of the crossing guard," one of the letters said. "Keep thinking he's safe in school, but when the opportunity hits, it will with a bang. Niggers don't belong in my neighborhood."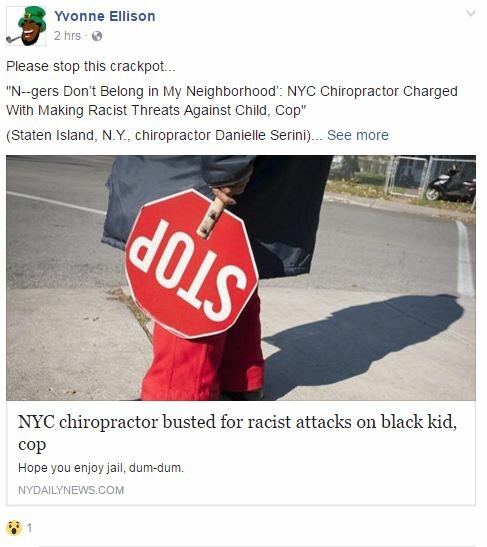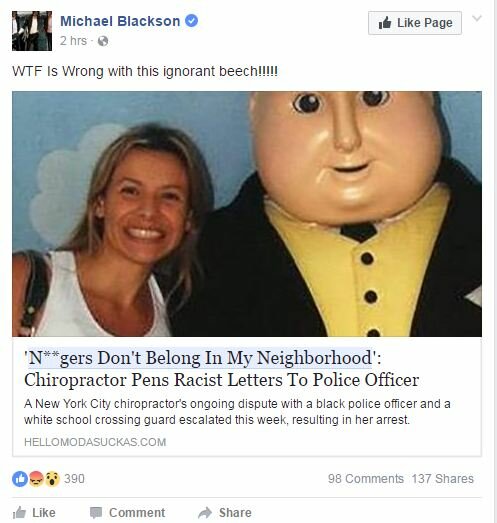 Now Serini, who is a chiropractor, is facing charges of aggravated harassment, stalking and violating an order of protection.

In addition to charges, Danielle Serini will have to cope with the Internet backlash and the community is eager to put the violent racist out of business. It's not for us to judge but racists can not treat other people well.