Selma Hortense Burke Is Black Sculptor Whose Work You See Every Day
A Hidden Figure: Selma Hortense Burke is a renowned sculptor whose work of President Roosevelt you see every day on a dime
The image of former President Franklin D. Roosevelt you see on the common American dime was adapted from a sculpture commissioned by African-American sculptor, Selma Hortense Burke, reporting Atlanta Black Star.
Burke, a renowned artist and educator who founded two art schools during her lifetime, was born in Moorseville, N.C., as one of 10 children to local minister Neal Burke and his wife, Mary Jackson Burke, according to BlackPast.org. Young Selma went on to earn a degree from Winston-Salem State University and graduated as a registered nurse from the St. Agnes School of Nurses in 1924.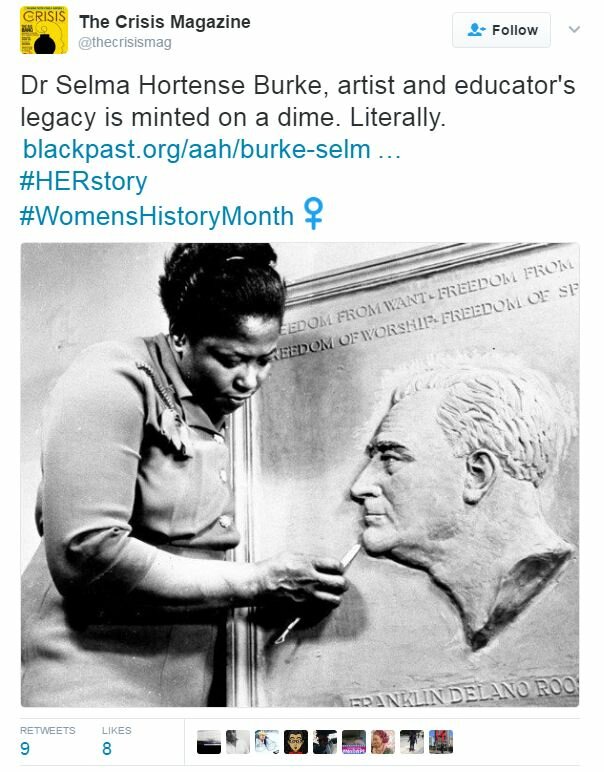 Burke worked as a private nurse in New York City for some time, but it was during her brief second marriage to writer Claude McKay that she became involved in the Harlem Renaissance. She worked in Harlem with the Works Progress Administration and Harlem Artists Guild, where she began teaching art appreciation to inner city youths, BlackPast.org reported. Burke's love of art soon carried her overseas to study and hone her skills as a sculptor under artists Aristide Maillol of Paris and Povolney of Vienna, Austria.
In 1940, the budding artist founded the Selma
Burke
School of Sculpture in New York City. The following year, she earned her Master of Fine Arts degree from Columbia University and went on to join the U.S. Navy in 1942, making her one of the first African-American women to enlist. While serving in the military,
Burke
was commissioned to create a bronze relief portrait of President Roosevelt, which was later adapted by the U.S. mint. Today,
Burke's
portrait of Roosevelt's likeness is featured on the dime.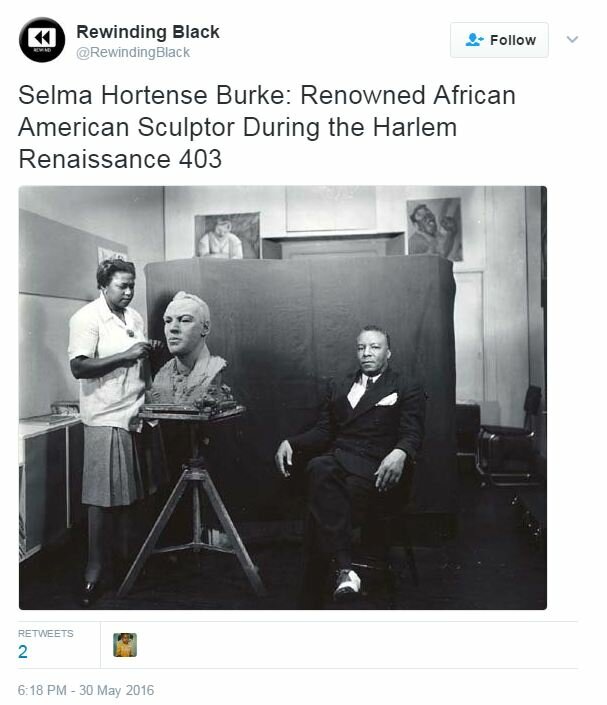 The African-American Registry pointed out that, since the 10-cent coin bears the initials of the engraver, John Sinnock, Burke has never received proper credit for the portrait.
Despite this snub, the seasoned artist racked up a number of notable achievements in her lifetime, including earning the Rosenwald Foundation Fellowship, which allowed her to study art overseas, and winning a competition sponsored by the Fine Arts Commission for the District of Columbia in 1943, according to the registry.
Burke
later founded a second art school in 1964, the Selma Burke Art Center in Pittsburgh, Penn., where she continued teaching art to local youths. The famed sculptor also was praised for her civic engagement and community endeavors in and around the Pittsburgh area.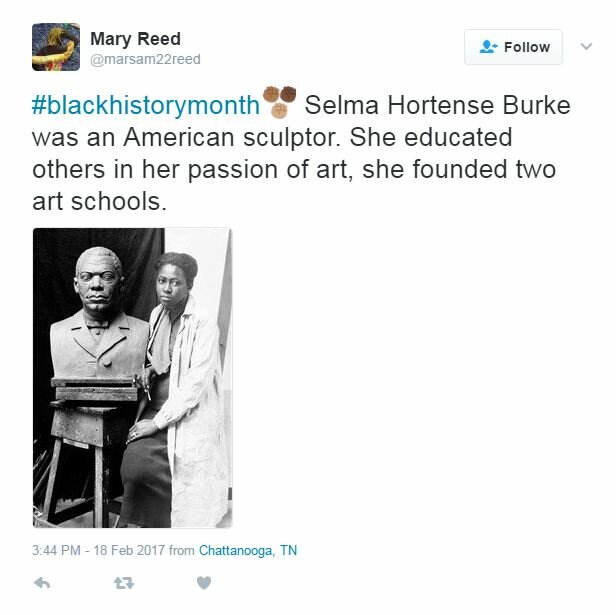 At the age of 80, Burke commissioned her last monumental sculpture, a 9-foot statue of Martin Luther King Jr. on display at Marshall Park in Charlotte, N.C.
Burke died in 1995 at age 94, but her works, many of which are displayed at Winston-Salem University, serve as a reminder of her legacy. Her most notable sculptures include "Temptation" (1938), "Despair" (1951) and "Fallen Angel" (1958) among others.