The 2d Anniversary Of Michael Brown's Death
BlackMattersUs held an inspirational event in New York dedicated to the second anniversary of Michael Brown death.
The meeting in remembrance of the second anniversary of Michael Brown's death, African American teen, brutally murdered by police, was held on the Union Square, New York city, August 13. Despite some disturbing factors such as strong heat, the event was kept at a high level.
Due to the proper organization and accurate communications with attendees, the event on Union Square successfully gathered a group of activists who share the same views and ideas.
Among the participants of the meetup, there were some key members of such organizations as Black Lives Matter: NYC, BLACK Action United Organizations, Socialist Alternative, New Yorkers Against Bratton, Eric Garner family members (the previous event in New York was dedicated to Eric Garner) and the candidate for City Council District 36, New York.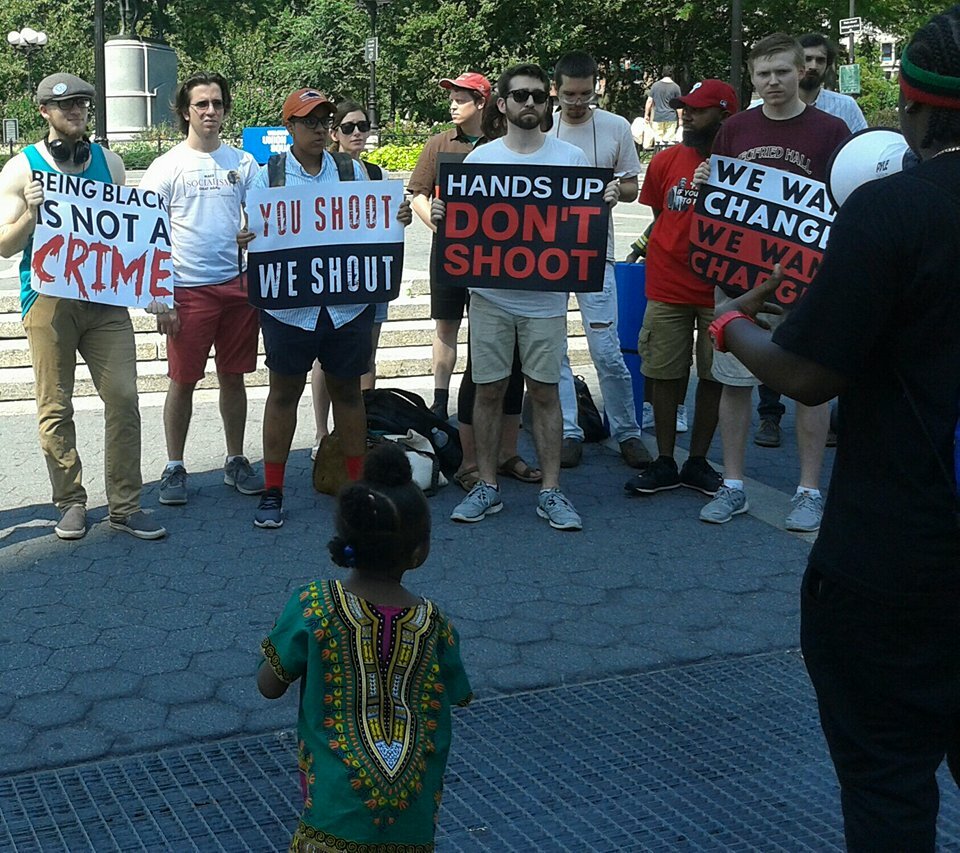 All the claimed speakers held inspirational speeches calling for the event participants and New York residents not to be indifferent when police brutality cases against the Black nation accrue. People brought signs with Michael Brown name and chanted "Being black is not a crime", "Hands up don't shoot" and so on. Some of the bystanders inspired by the meeting joined it and even held speeches.
Kindly SHARE this article on any social media of your choice to fight police brutality.