BlackMattersUS To Host Action Against Police Brutality On National Day Of Protest
In response to blatant police brutality, BlackMattersUS hold a protest in Charlotte, NC.
One hardly can do an immence job in trying to call the names of all the innocent victims of police murders. There is no force on the Earth that could bring deprived lives back and only our fight for rights must result in punishment for these murders and end of police outrage. In the wake of blatant police brutality and to the honor of first protesters against police brutal misconduct, black community activists from BlackMattersUS organized a protest march in Charlotte, a city suffering  of racist insults, humiliations and police violence.
Rally now beginning. Multiple orgs out here including #CLTYouthUnited, #BlackMatters @wcnc pic.twitter.com/9ZxjBaA1JE

— Brandon Goldner (@BrandonWCNC) October 22, 2016
Here in Charlotte, the issue of police brutality is of vital importance.  A number of victims and quantity of cases, where justice wasn't served – horrifies. The most well-known case is shooting of Jonathan Ferrell, an unarmed black man who was shot ten times and killed. Or situation with Daniel Kevin Harris, a deaf man, who just couldn't explain a thing, before he was shot.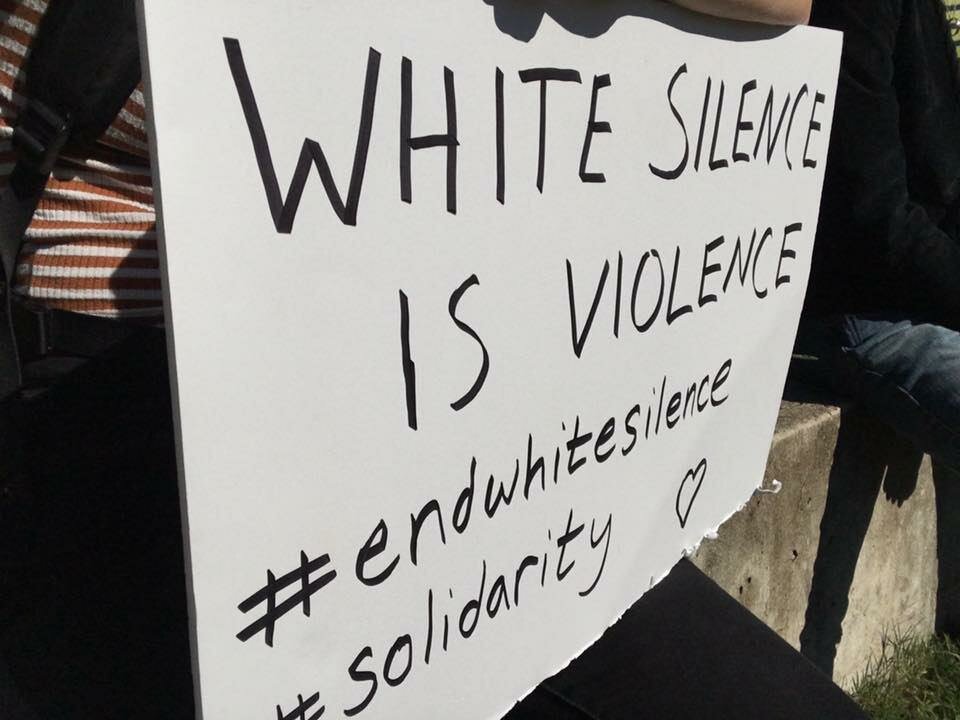 The team of BlackMattersUS dedicated their action to the National Day of Protest on October 22. Since 1996 people around the nation have mobilized every year on October 22 for a National Day of Protest to Stop Police Brutality, Repression and the Criminalization of a Generation.
The event occurred in Marshall park with the protesters delivering their call to end police violence against Black people of the US along with bringing up a point of discrimination and racism.
Stephanie Williamson, a coordinator of the event, delivered an opening speech about the team BlackMattersUS, Black rise movement and moderator of the protest: "Black Matters is a news organization dedicated to recording the truth that regular media outlets don`t cover."
In the course of the protest, activists called for action to stop police brutality, to use of body cameras and to stop of fatal shootings of innocent Black people. The Black community is seeking to see the justice done.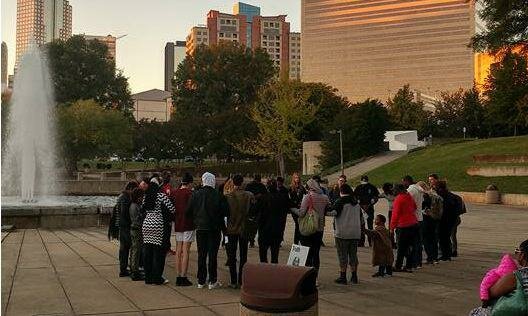 The city witnessed the protest of about 80 activists including renowned Black spokesmen from local communities. They are:
Conrad James (Living Ultra-Violet, executive director)
Sterling J. Scott
Andrew Fede (YPL, founder)
Jalen Gordon (J&W University)
Quina Jones (Charlotte Justus League)
Percy Fleming (Charlotte Justus League)
Raven Solomon (Business leader)
Pamela Melissa Fundrburk (Charlotte Justus League)
Rochelle English (Charlotte Justus League)
Tiffany Lemmon (Charlotte Justus League)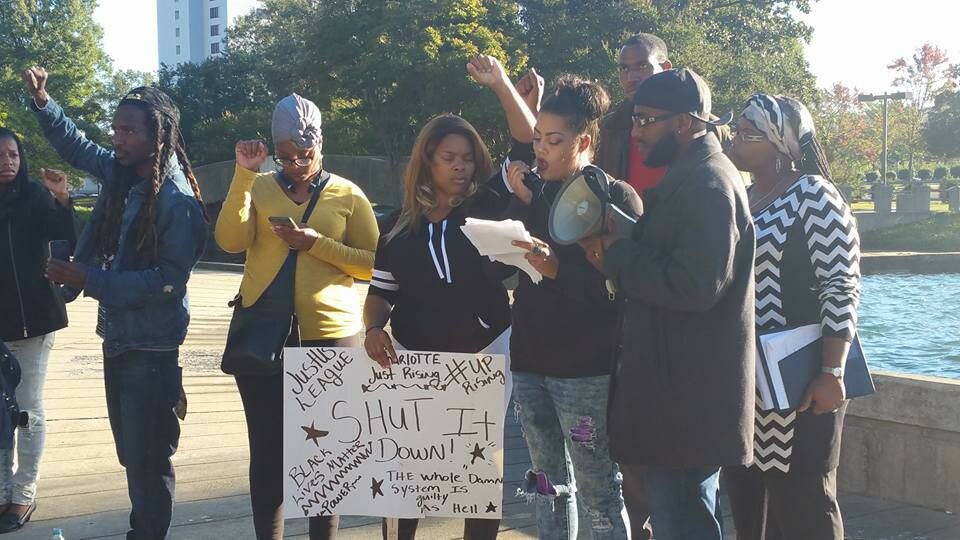 The march moved towards a police office, where activists continued sending their message to the authorities. Participants demanded an independent investigation of Keith Scott death, an innocent Black man who was fatally shot and killed by police.
The event finds its response in the social media sources.
A video posted by Lorraine (@lorraine_sd) on
We are especially delighted and proud of the activists participated in the event. This shows that we have not rested on our bowels in the fight for total liberation and justice. So far as Black people continue to face various forms of racial attacks, violence, and injustices, we won't stop fighting for our rights. At a time when the nation is rife with systemic racism, racial discrimination and police brutality, these brave activists have stayed true to a unified cause: Justice for Black people. Stand up with us! The real change starts with you.