Jay Z Launches Arrive To Support Startups
Jay Z's Roc Nation announces Arrive, new company to invest in startups
On Monday, Jay Z released a press release announcing the new venture capital firm, Arrive.
Arrive will focus particularly on brand building, with the claim that Jay Z and Roc Nation have a solid background in building up brands, something that consumer-focused companies will be able to leverage for their own startups.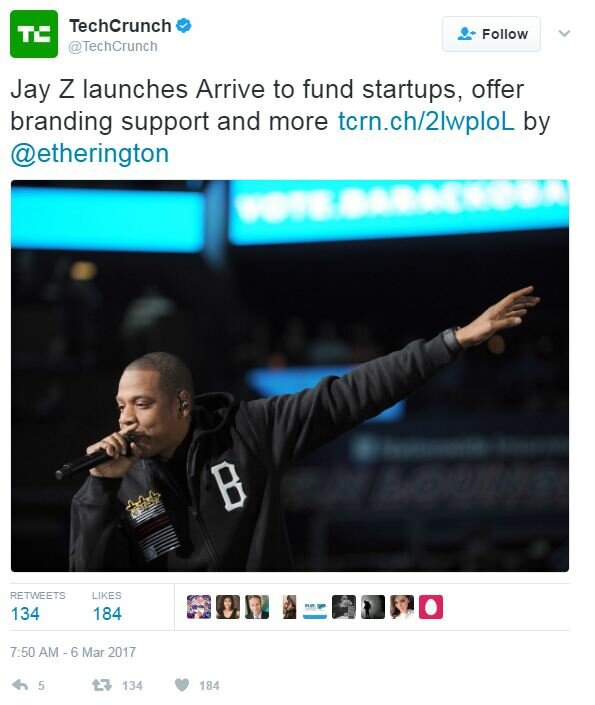 Roc Nation is working with Primary Venture Partners and GlassBridge Asset Management. Primary will be working on the investment side of things, while GlassBridge will offer support for business infrastructure.
Although Arrive does not yet control a fund, the press release suggests that it will and that it hopes to build up a fund not only for existing companies but new ones as well.
Jay Z is a powerful man in business and his name potentially can help a lot of black people. We all know black people don't lack ideas, so a startup business is a great place to start. Let's hope Arrive will work properly now.