Black Lives Matter To Help Incarcerated Mothers
Before Mother's Day, Black Lives Matter will try and support some female minor offenders.
There isn't much time left before Mother's Day but some African-American mothers are deprived of the chance to celebrate it with their families as they are in prison. You can't imagine how enormous a bail sum may be even for a minor offender from a poor community.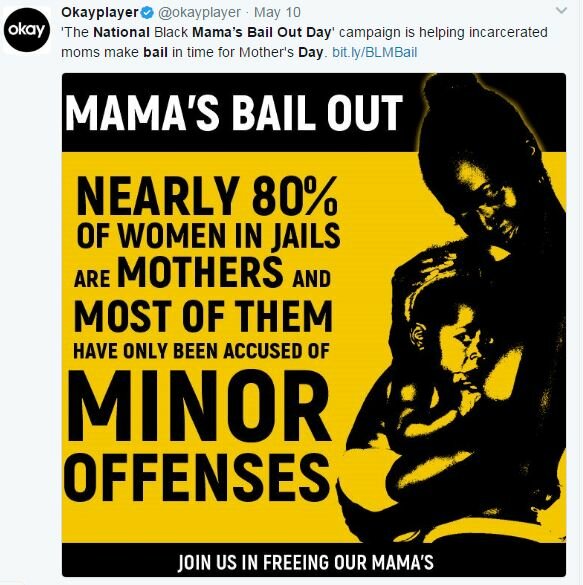 That is why Black Lives Matter organisation will work with public defenders, community members, churches and other spiritual institutions in several cities including Atlanta, Baltimore, Chicago, New Orleans, New York City and St. Petersburg, Florida in order work to raise money and help bail out Black mothers.


The aim of Mama's Bail Out Day is to free at least 30 women who have committed low-level offences but can't afford bail across the country. The initiative was started by the representatives from 25 Black-led organizations that wanted to join forces to promote bail reform.
Their effort is part of  National Mama's Bail Out Day campaign supporting incarcerated Black women regardless their identity age or migrant status. Please, don't stay indifferent as your mother could be one of them!