No One Can Stop Kofi Siriboe From Honoring Black Women
White woman tried to shut down Kofi Siribue's appreciation for black women message
Queen Sugar star Kofi Siriboe took to Twitter on Tuesday to express his love for his mother and appreciation for all black women, but one white woman felt that he should have included mothers of all races.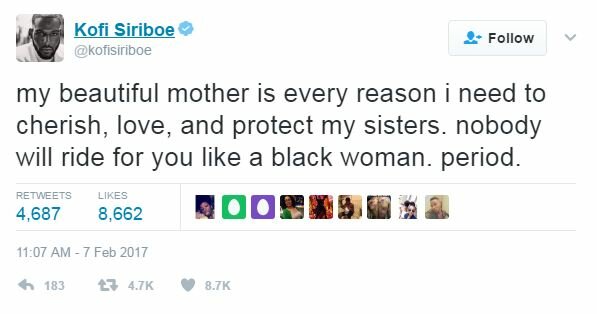 Kofi Siriboe has a brilliant response to all white people who are trying to shut down celebration of black women.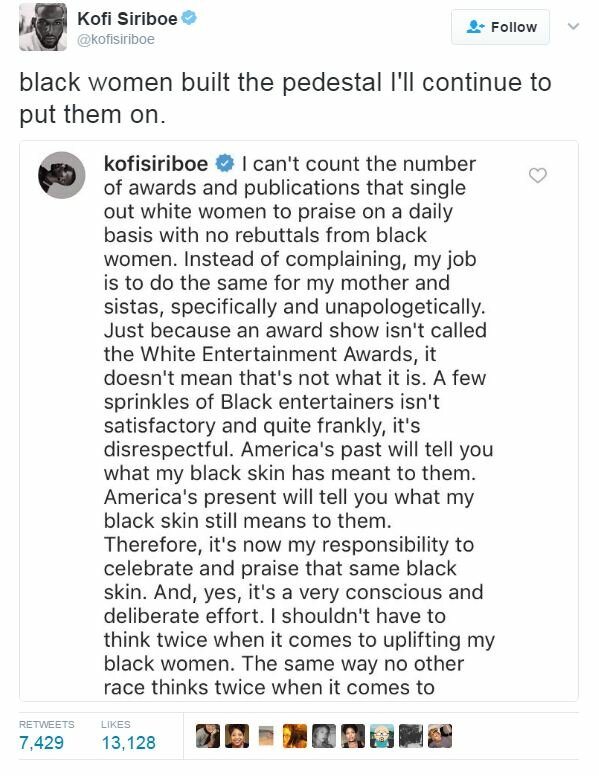 Don't be afraid to honor black women, despite white people attempt to shut it down with phrases like "not only black…" Kofi Siribue did a great job not falling for that and continue to praise black women. His words are wise and all should listen to it.