Life Of A Black Soldier During World War I
World War I exhibit to trace life of black soldier
If you were married and had children, chances were good that you could avoid the military draft during World War I.
Local draft boards routinely granted that exception, but Moses Sharp of Hertford County was not so lucky.
Sharp, the son of a sharecropper, asked for the same exception others had received before him. But Sharp was black, which made a difference in 1917.
Because local draft boards were made up of mostly white politicians, African Americans were drafted in far greater numbers proportionately, said Leonard Lanier, assistant curator for Museum of the Albemarle.
Sharp is one of several soldiers whose lives are told in "Tar Heels in the Trenches," a new exhibit about WWI's impact on the region set to open on Feb. 12.
The exhibit's opening coincides with a lecture and book signing at 1:30 p.m. by Chad L. Williams, award-winning author of "Torchbearers of Democracy." Williams, an associate professor of African and Afro-American Studies at Brandeis University, is currently completing a study of W. E. B. Du Bois and World War I.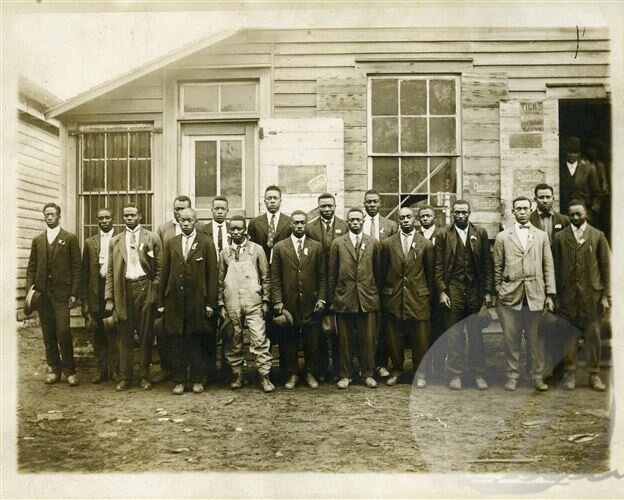 Civil Rights activists like Du Bois encouraged African Americans to fight for democracy even while restrictive state laws essentially deprived them of the right to vote in the South. DuBois hoped that their military service would reaffirm African Americans' righs to fully participate on social, political and economic fronts when they returned home.
From the beginning, however, African American troops were segregated and treated differently.
All were trained by white officers and given mostly logisics work. Few were assigned front-line combat roles.
The all-black U.S. Army's 93rd Division was an exception. The African-Americans played a key role in blocking a massive German offensive on the outskirts of Paris, but only after they were assigned to French Army Command. Before then, American white officers had refused to lead them into combat

The French during World War I were known for having inferior weapons, like the "Berthier," a very long rifle with a very long bayonet, that was of little use against artillery and machine gun fire on the Western Front, Lanier noted. The rifles jammed easily, shot inaccurately and were fitted with bayonets that were difficult to mount and remount. The "Tar Heels in the Trenches" exhibit will have a rifle on display that is representative of that era.
Other artifacts, also on exhibit at MOA, include a gas mask and helmet worn by Robert Gordon, an African-American teacher, who was among the rare few in the region, white or black, who graduated from high school at the time.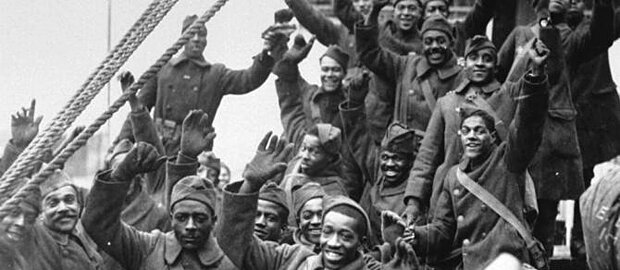 In the spirit of Booker T. Washington's "talented tenth," Gordon was among African-Americans who hoped to win a place in America by exhibiting their exceptional qualities, noted Lanier.
Gordan joined the 92nd Infantry Division serving in France, but he and his African Americans comrades were sidelined with building roads, unloading ships and other logistics duties. Gordon was a truck driver.
Lanier said he expects that the "Torchbearers" author will continue the story of what happened when African Americans returned home after the war. While the nation celebrated, African Americans were banned from participating in welcome-home parades.In some places, African Americans were beaten for wearing their uniforms by people who said they were not worthy to wear them.
It's important for us to know about every detail from black history, especially from lesser known periods like World War I. Because our future depends whether we honor sacrifice of our ancestors or not.