Why Are We Not Enraged About Trans Murders in Black Community?
Do you know how many humans who are both black and transgender were killed in 2016? We bet you have no idea. Read why it happens in this powerful article by Chani The Hippie.
Twenty-six women and men who identify as transgender were murdered in the first 11 months of this year, according to news sources. Sources say as many as 20 of the 26 people who died were people of color.
The Black and LGBTQ+ communities have a common goal: to stop discrimination and bigotry from harming their lives. And too many women and men who are essential parts of both communities are dying as a result of crimes of hatred.
Protestors at "Black Lives Matter" rallies are focused on those Black lives that were ended at the hands of police officers. While names like Trayvon Martin, Rekia Boyd, and Terrence Crutcher, – and lives – will always be important, most people will never hear the names of Jazz Alford or Rae'Lynn Thomas, two transgender women who died this year. As a community, we must also remember the intersection of Black lives and transgender lives.
The trans people who have been killed this year share similar stories of their lives and deaths: they realized at some point their gender identity was not the same as the one they were assigned. They chose to live as the gender they felt most comfortable within, and these transgender men and women almost always died at the hands of someone who was closed-minded or sexually sadistic. News outlets often do not cover the murders of people who are transgender. If we hear about them at all, it is through a blurb by a LGBTQ+ advocate on social media.
A large percent of transgender people murdered are black, which means we should look within the black community to get answers as to why this may be happening and why is it such a silent subject. There is a lot of stigmas attached to homosexuality and transgenders in the black community which contributes to the lack of urgency on the subject. Some also contribute the stronghold of Christianity on some black people to the problem.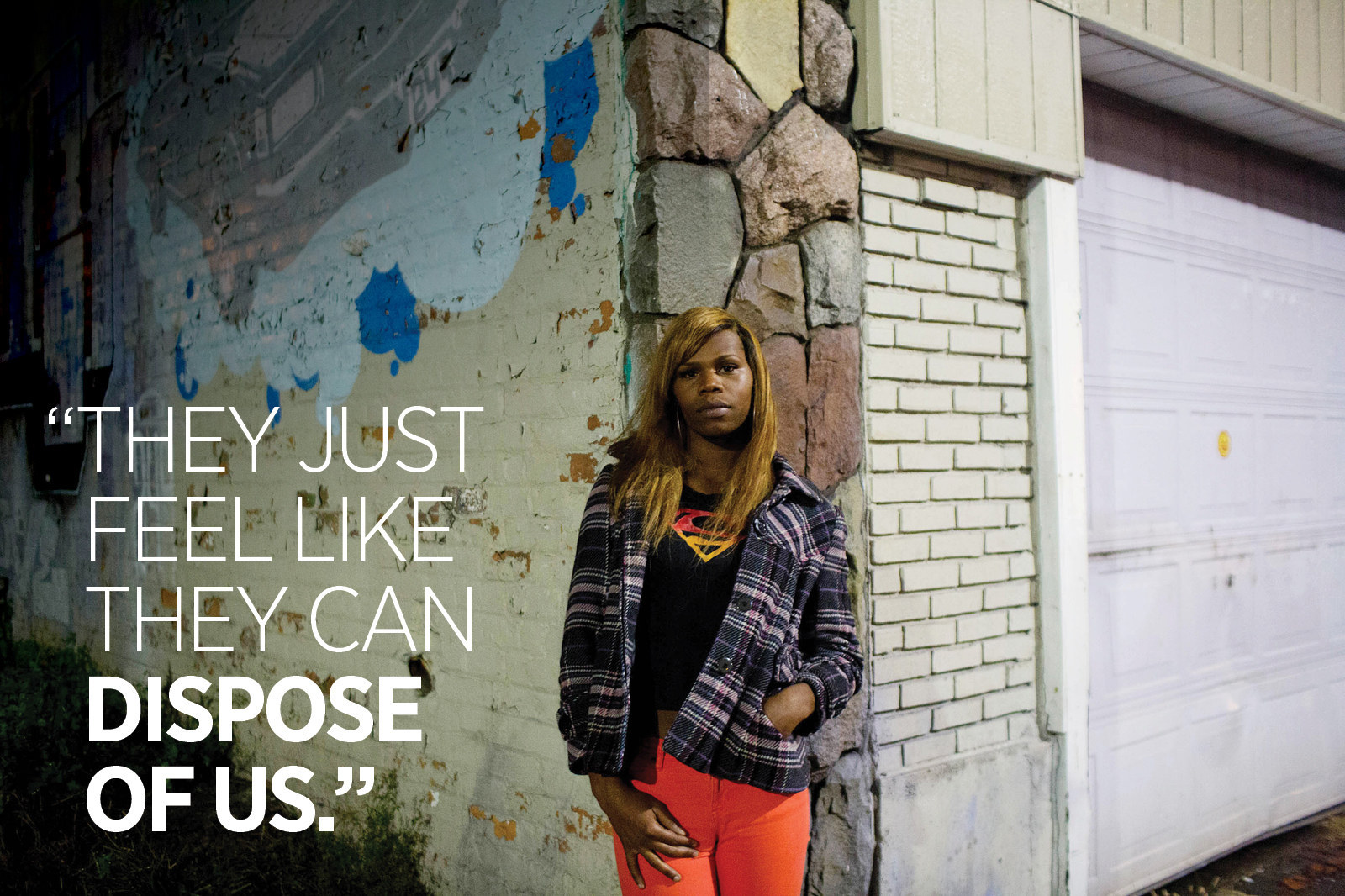 Discrimination against the LGBTQ+ community by the Black community may be contributing to these deaths, simply because we do not talk about it. We are letting people die without acknowledgement of their lives and it will keep happening until we stand up and scream "THIS IS NOT OKAY!"
2016 is not over and it makes me wonder how many more will die? How many more of them will be black? How many of them will I never hear about? How many more times will this happen?
In order for the black community to achieve complete and total unity, we must embrace all of our brothers and sisters, including the transgender ones. We have to not only speak about the murders, but get enraged, fight for their lives, and work on solutions to stop it from happening. Black lives matter, and that means all of our lives.