Fire at Home of NY Town's Only Black Firefighter: Neighbor Arrested
"****** ARE NOT ALLOWED TO BE FIREFIGHTERS," the anonymous writer said.
As Blacks in America are under constant threat, they are to be mindful of their security and total safety at all times. One of such anonymous threats led to the burning down of a North Tonawanda home, New-York-based Black firefighter.
On Monday, someone left a threatening letter using a racial slur in volunteer firefighter Kenneth Walker's mailbox; it read "****** ARE NOT ALLOWED TO BE FIREFIGHTERS." The writer also told Walker to quit by the end of the week or he will regret it…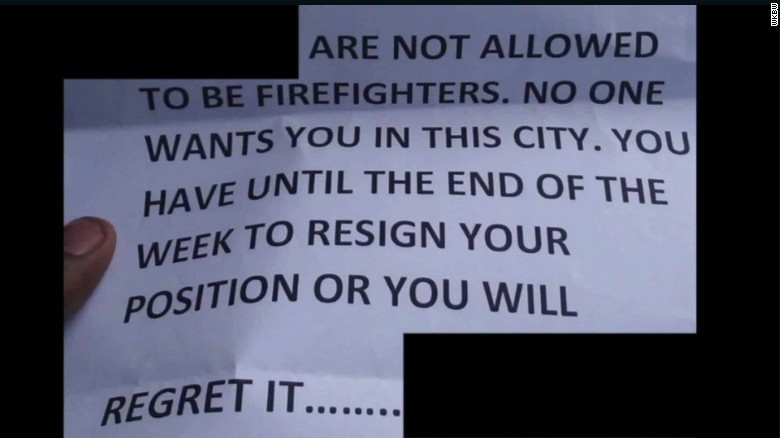 Exactly two days after the threat fire gutted the home of Walker leaving the place unlivable and their two cats dead.
Immediate investigation into the matter led to the arrest of the 39-year-old former volunteer firefighter and a Walker's neighbor from another North Tonawanda firehouse. His name is Matthew Jurado.
Jurado told detectives that the fire was not race related, but rather, he was "upset with the fire department" because he had been recently been fired. He further added that he knows, who had issued the threats but he wouldn't disclose it. His confirmation sounds too much as a childish excuse.
The sad fact about this story is that Walker and Juardo used to be very good friends. The consequences of a hate crime committed by your friend are much harder to overcome.
The country has responded with an outpouring of support for the Walkers. A GoFundMe Page organized by another firefighter has raised over $112,000 as of Friday afternoon.
On Friday morning, Jurado pleaded not guilty to the charges of second-degree arson and is being held at Niagara County Jail on $50,000 bail. No charges hate crime have been brought against him.
It is indeed worth knowing that racists do not wear KKK hoods anymore, they may be nice and sweet people, loving friends and much more. A Black person is never safe while racism is not treated as a serious crime.
Kindly SHARE this article on any social media of your choice to fight racism with all our might.